Call anytime: +44 208 004 7639
Find A Tutor
Please select a subject and level
Undergraduate Admissions Test Tutors
5 Tutors Found
Christoph
10 Years Economics and Management Tutoring Experience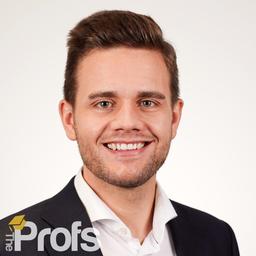 ( 1,606 Hours )
Online
About Christoph
Attended:
London School of Economics and Political Science (University of London)
I have been supporting Bachelor, Master and PhD students in the fields of Economics and Management for over 10 years. I have also successfully advised students on academic and professional applications and career choices.
I have been working in financial services (asset management, banking and fintechs) for 9 years as well as founding and running consulting and technology companies. I graduated from LSE with an MSc in International Political Economy.
Sean
Experienced Data Scientist and Tutor, MSc Machine Learning (UCL), Part III Mathematics (Cambridge)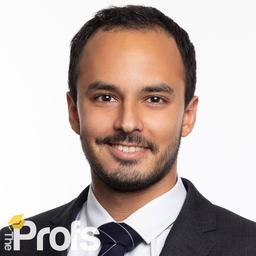 ( 198 Hours )
Background Check
Face to Face or Online
About Sean
Attended:
University College London (University of London)
Imperial College of Science, Technology and Medicine
University of Cambridge
I am a data scientist advising clients on how to make their data come to life using the latest data science and machine learning tools in Python and R.
I provide tutoring services in mathematics, statistics and programming, as well as in standardised testing (GMAT/GRE/AP courses).
I can also help with gaining admission into selective maths- or coding-heavy courses.
Will
Medical Degree from University College London, Science Communicator and Specialist in Medical Admissions Support.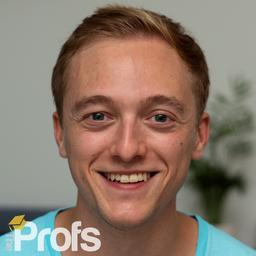 ( 54 Hours )
Background Check
Online
About Will
Attended:
University College London (University of London)
I currently work in Scientific Communications. I spend my day 'translating' complicated medical and research topics into engaging and informative content. With a great eye for detail I can quickly pinpoint ways to improve your personal statement and help you tick the right boxes for an admissions team.
I teach researchers how best to communicate their research to various audiences, ranging from healthcare professionals to patients. As the leader of several teams I look to get the best out of all my teammates; by nurturing strengths and identifying areas of improvement I do the same for my tutees.
Rhys
Informal and friendly Languages & Linguistics expert, specialising in Spanish, Phonetics, and Oxbridge Admissions (including MLAT Preparation).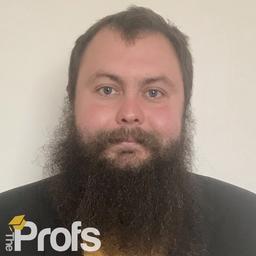 ( 50 Hours )
Background Check
Face to Face or Online
About Rhys
Attended:
Háskóli Íslands / University of Iceland, Reykjavík
University of Oxford
I fell into tutoring when offered some part-time tuition work, during my study of Linguistics and Spanish at St Catherine's College, Oxford. Roughly eight years later, tutoring has become my full-time profession, still with a focus on those two subjects, as well as university entrance to Oxbridge and Russell Group universities for a range of subjects. I am lucky to teach language and linguistics - two subjects which dovetail each other and continually provide new avenues for exploration. I have helped students improve their language grades at all levels, and achieve university offers from Oxbridge, Edinburgh, Bristol, and others. I take an informal but rigorous approach to tutoring, taking advantage of the personal, non-classroom relationship that tuition allows. I have a special (but rarely indulged!) interest in Old Norse and modern Icelandic.
Amy
Top Rated Architecture Lecturer, BA + MA (Cantab) Architecture (The University of Cambridge) MSc Environment and Sustainable Development (The Bartlett, University College London).
( 50 Hours )
Background Check
Face to Face or Online
About Amy
Attended:
The Grammar School At Leeds
University College London (University of London)
University of Cambridge
I am a Cambridge University graduate with an MSc from The Bartlett, UCL. I am an experienced architecture tutor with 2+ years of experience and first class reviews from all my tutees. I teach all elements of architecture with specialisation in sustainable design. I also offer specific mentorship for Cambridge University applicants.