Call us 24/7: +44 208 004 7639
Find A Tutor
Undergraduate Business Studies Tutors
3 Tutors Found
Mark
Over 20 Years Teaching Experience, Ex-Senior Lecturer at Australian University. Member of The Chartered Institute of Marketing, UK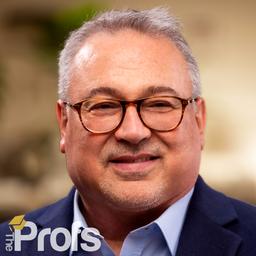 Background Check
Face to Face or Online
About Mark
Undergraduate and postgraduate university instructor for 20 years, the last 6 as Programme Leader/Senior lecturer for a variety of business and creative design subjects. I enjoy mentoring in individual, team or group capacity and I especially enjoy teaching those committed to learning pathways.
Michael
Chartered Certified Accountant and a Top-Rated Business and Finance Tutor.
Background Check
Online
About Michael
An experienced chartered accountant with a "Big Four" background and a top-class MBA, I have a wealth of professional experience, having worked with businesses ranging from start-ups to multinationals, across a wide range of sectors.
I am based in Granada, Spain and mainly teach online. I am currently completing my PhD at the University of Granada, investigating the use of advanced quantitative methods to measure the impact of corporate governance on company performance.
Simon
Ex-CEO of London Stock Exchange Broking Firm, Ex-Global Head at Commerzbank and Professor at Cass Business School, Teaches All Higher Education Levels.
Background Check
Face to Face
About Simon
I used to be the CEO of a London Stock Exchange Broking Firm, as well as the Global Head at Commerzbank. Prior to this I also worked for the Lehman Brothers. On top of this I have received various teaching awards for my teaching in Finance.
I teach MBAs, Masters in Finance and Postgraduates in Corporate Finance, Accounting, Mergers & Acquisitions and Private Equity. I also provide dissertation support and job-interview support.
The Profs Reviews: Live Feed
Contact us to find out more
We are here to help
Contact Us