Call anytime: +44 208 004 7639
Find A Tutor
Please select a subject and level
Undergraduate Civil and Structural Engineering Tutors
3 Tutors Found
Dr Shirin
Expert in Online Tutoring. MSc and PhD in Civil and Structural Engineering from Imperial College London
( 1,162 Hours )
Background Check
Online
About Dr Shirin
Attended:
Imperial College of Science, Technology and Medicine
I am a qualified Structural Engineer, educated to a PhD level. I have earned my first degree in Civil Engineering with a First class honours, an MSc in Structural Engineering with distinction and a PhD in Computational Structural Mechanics from Imperial College London. In the past I have worked for a couple of consultancy companies as a Structural Engineer where multidisciplinary skills and team work were essential. I find teaching to be invigorating and get a great deal of satisfaction both from being innovative with teaching and from seeing my students reach their full potentials and succeed. I tutor/mentor students from the first year till the final year of their undergraduate degree, MSc and PhD level by providing them online tuition.
Benjamin
PhD candidate in Aerodynamics with a Master's of Engineering (Aerospace and Aerothermal Engineering) from the University of Cambridge.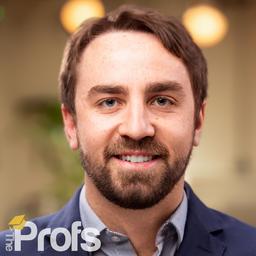 ( 634 Hours )
Background Check
Online
About Benjamin
Attended:
University of Southampton
University of Cambridge
I am studying for a PhD in the Aerodynamics and Flight mechanics group at Southampton University and have a Masters of Engineering in Aerospace and Aerothermal engineering from the University of Cambridge (Trinity College). I am an award-winning engineer with national and Cambridge departmental prizes in computational modelling, mechatronics, and software development.
Outside of academia I am a qualified private pilot and experienced technical scuba diver. I am also a reservist in the British Army's Royal Engineers where I support their national airfields infrastructure team.
Dr Alexander
Top rated graduate teaching assistant in Engineering at Imperial College London for 4 consecutive years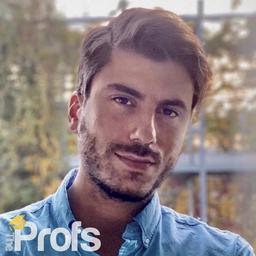 ( 209 Hours )
Online
About Dr Alexander
Attended:
National Technical University of Athens
Imperial College of Science, Technology and Medicine
I specialise in assisting undergraduate BSc/MEng and postgraduate MSc students with exam preparation, dissertation writing and courseworks. All my students attained an exam performance within the range of 68-92% , including cases of resit students with initial performance below 15%.
My educational background:
* Diploma in Civil Engineering - National Technical University of Athens (2008-2013) - Mark 94% - Graduated second amongst 230 students (top 1%).
* MSc in Advanced Structrural and Earthquake Engineering - Imperial College London - Distinction - received four scholarships amounting to £ 30,000 and graduated top of the class, cluster and department, receiving three awards for outstanding performance.
* PhD in Computational Structural Mechanics - Imperial College London - currently author of four journal and five peer-reviewed conference papers and co-owner of a patent - received 7 highly commended awards for teaching excellence at the departmental and engineering faculty levels and ranked top graduate teaching assistant for 4 consecutive years - selected as Global Fellow of Imperial College London and MIT.