Call anytime: +44 208 004 7639
Find A Tutor
Please select a subject and level
Undergraduate General Maths & Science Tutors
2 Tutors Found
Dr Nicholas
Experienced Examiner of Physics and Mathematics, Teacher of All Levels, Ex-Principle University Lecturer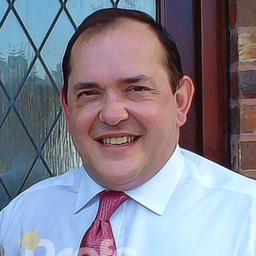 ( 3,415 Hours )
Background Check
Face to Face
About Dr Nicholas
Attended:
Queen Mary, University of London (University of London)
Cardiff University
After obtaining 15 O levels, 5 A levels and 2 S levels at School I obtained a first class honours degree in physics and mathematics with my major physics topic being astrophysics from London University. I am friendly, compassionate and approachable. I am passionate about education, always striving for the best in every student, allowing them to reach their maximum potential. I teach A Level, STEP, NSAA, MAT, as well as undergraduate and higher levels.
I am a very experienced teacher and tutor who has helped numerous students of all abilities in Physics, Mathematics and Chemistry. I was previously a Headteacher of a Secondary school and believe that effort is more important than natural ability. I have tutored up to university level in Mathematics and Physics and taught Chemistry to students up to age 18.
Veronica
PhD Researcher at the University of London. Specialist in Computer Science and Data Analysis.
( 322 Hours )
Background Check
Face to Face
About Veronica
Attended:
Institute of Education (University of London)
University of Bath
PhD Student. Researcher. Computer Scientist. Data Analyst. Educational Data Mining. Data Science. Education Technology. Brain Science. Cognitive Neuroscience. Critical Thinking. Big Data. Open Source. Interaction Design. Responsible Research. Ethical Data Manipulation.
PhD Learning Analytics @ UCL Institute of Education
Masters Learning Technology @ UCL Institute of Education & Birkbeck
Computer Science @ University of Bath
Worked as a Product Manager @ Pearson Plc
Worked as a Software Developer @ Prospectsoft
EdTech Consultant @ UNESCO