Call anytime: +44 208 004 7639
Find A Tutor
Please select a subject and level
Undergraduate Language Tutors
3 Tutors Found
Graeme
Current Literary Fellow at Goldsmiths University, 1st Class Degree in English and French, Has Been Published in The Times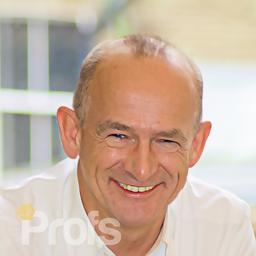 ( 396 Hours )
Background Check
Face to Face
About Graeme
Attended:
University of Edinburgh
I have a first-class honours degree in English and French from the University of Edinburgh and, in the thirty years since graduating, have worked as a publisher, copywriter, journalist, books editor and ghostwriter, with some thirty books published under various pseudonyms. Much of my work in the past was for television and film companies, and I have a great deal of experience in working on film sets abroad and in interviewing cast and crew, including major Hollywood stars.
I have taught creative writing at the University of Westminster, where I also tutored undergraduate and post-graduate students on a one-to-one basis in essay and dissertation skills. I have travelled widely and have written travel articles for, amongst other publications, Conde Nast Traveller, the Times and the Independent I speak fluent French.I have been studying classical portraiture and life drawing for several years at London Fine Art Studios.
Katie
Specialist in IELTS Preparation With Eight Years Experience Teaching English as a Foreign Language.
( 316 Hours )
Background Check
Face to Face
About Katie
Attended:
The King's School Canterbury
University of Edinburgh
After graduating from Edinburgh University, I worked in a media agency for ten years across such clients as Apple, Virgin and Estee Lauder. In 2008 I decided to take a career break which lead me to teaching. I've enjoyed it so much I never looked back!
Four years ago, I started working with the Pronunciation Studio who trained me in phonemics and accent reduction. Since then I have worked with business clients in blue chip companies to help them communicate more clearly and confidently to their clients and colleagues.
IELTS preparation is a speciality of mine. Also, what used to be the standard requirement of around 6.5 has crept up over the last few years to 7 or even 7.5 as the top universities increasingly demand excellence from their applicants. Preparation is absolutely vital and I have achieved excellent results from those prepared to work hard.
In my spare time I am a stand-up comedian and have performed all over the UK, including the Edinburgh Fringe Festival.
Rhys
Informal and friendly Languages & Linguistics expert, specialising in Spanish, Phonetics, and Oxbridge Admissions (including MLAT Preparation).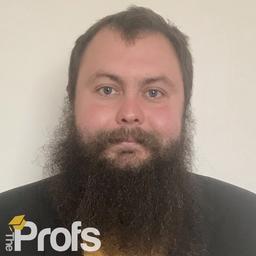 ( 50 Hours )
Background Check
Face to Face or Online
About Rhys
Attended:
Háskóli Íslands / University of Iceland, Reykjavík
University of Oxford
I fell into tutoring when offered some part-time tuition work, during my study of Linguistics and Spanish at St Catherine's College, Oxford. Roughly eight years later, tutoring has become my full-time profession, still with a focus on those two subjects, as well as university entrance to Oxbridge and Russell Group universities for a range of subjects. I am lucky to teach language and linguistics - two subjects which dovetail each other and continually provide new avenues for exploration. I have helped students improve their language grades at all levels, and achieve university offers from Oxbridge, Edinburgh, Bristol, and others. I take an informal but rigorous approach to tutoring, taking advantage of the personal, non-classroom relationship that tuition allows. I have a special (but rarely indulged!) interest in Old Norse and modern Icelandic.