Call anytime: +44 208 004 7639
Find A Tutor
Please select a subject and level
Undergraduate TSA Tutors
3 Tutors Found
Richard
Over 3,000 Hours Of Private Tutor Experience, First Class BSc Philosophy & Economics.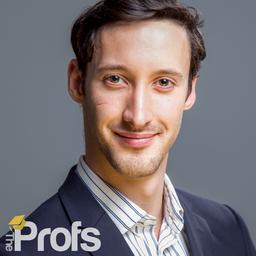 ( 734 Hours )
Background Check
Face to Face
About Richard
Attended:
London School of Economics and Political Science (University of London)
I have worked as one of our leading economics tutors, successfully teaching students at each stage of their academic career. My unique learning resources, coupled with hours of preparation time ahead of each tutorial, allow students to cover large areas of their course in record time, without compromising on their understanding and ability in the subject.
I genuinely enjoy the challenge of making any subject seem interesting and relevant to my pupils. With over 3000 hours of private tuition experience, I still relish the opportunity to see a pupil gain confidence in a subject which in turn, encourages them to want to perform well.
Rhys
Informal and friendly Languages & Linguistics expert, specialising in Spanish, Phonetics, and Oxbridge Admissions (including MLAT Preparation).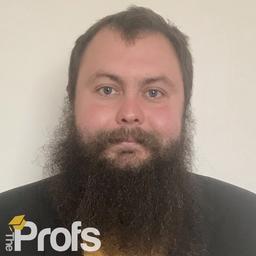 ( 50 Hours )
Background Check
Face to Face or Online
About Rhys
Attended:
Háskóli Íslands / University of Iceland, Reykjavík
University of Oxford
I fell into tutoring when offered some part-time tuition work, during my study of Linguistics and Spanish at St Catherine's College, Oxford. Roughly eight years later, tutoring has become my full-time profession, still with a focus on those two subjects, as well as university entrance to Oxbridge and Russell Group universities for a range of subjects. I am lucky to teach language and linguistics - two subjects which dovetail each other and continually provide new avenues for exploration. I have helped students improve their language grades at all levels, and achieve university offers from Oxbridge, Edinburgh, Bristol, and others. I take an informal but rigorous approach to tutoring, taking advantage of the personal, non-classroom relationship that tuition allows. I have a special (but rarely indulged!) interest in Old Norse and modern Icelandic.
Fred
Experienced Admissions Tutor for Oxford E&M, Current Economic Consultant
( 50 Hours )
Background Check
Online
About Fred
Attended:
University of Oxford
Hi, my name is Fred and I would be delighted to be your tutor! I have recently graduated from Economics and Management at Keble College, Oxford. Currently, I work as an Economic and Financial Consultant in London, but I am continuing to tutor as I have a passion for helping students reach their goals and develop personally
At Oxford, I studied micro, macro, and quantitative economics as well as a broad set of management topics such as strategy, marketing, and accounting. Alongside this, I was an RAF Officer reservist, radio show host, and co-ran a foreign affairs society. At the moment my main interests are reading, going to the gym, and exploring all that London has to offer.