Call anytime: +44 208 004 7639
Online
German Tutors
The Profs find expert tutors in any subject and for all levels of study. 98% of our students get their target grades.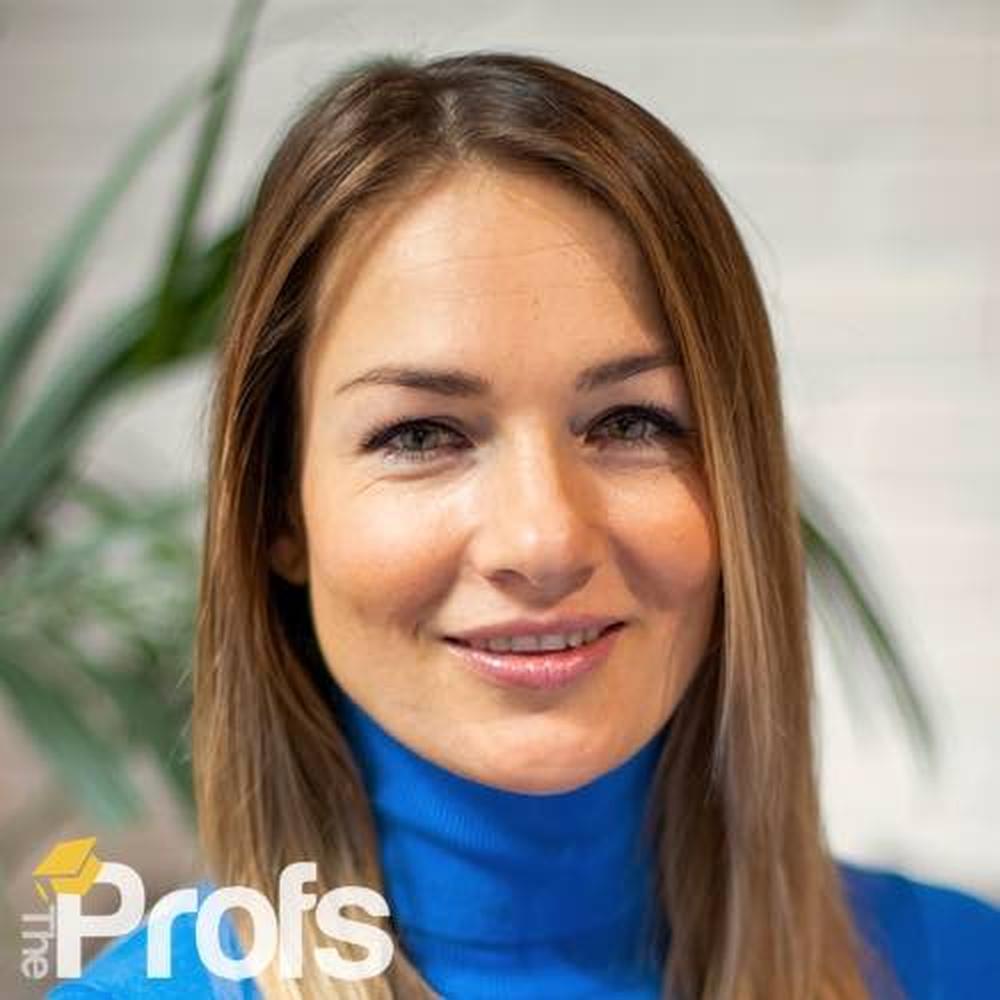 2621 Hours Taught
Experienced UCL lecturer and tutor with a PhD in Health...
98% of our students get a
grade increase
We've helped over 13,000 students boost their grades by an average of 13% in their final examinations.
I want to increase my grades
Work with
the best tutors

in the world

40% of our tutors have PhDs, 90% are postgrads, 100% have over two years tutoring experience.

Find My Tutor
Award-Winning


Institution and Services
Best Tuition Business and Best Tuition Delivery to Private Clients of the Year 2023.
Best Customer Service of the Year 2022.
Contact Us
The
highest-rated

tutoring company on TrustPilot since 2016

9 out of 10 customers said they would recommend us to a friend (and they do!)
Find My Online German Tutors
Please wait until you are redirected, submitting your enquiry can take up to 5 seconds!
Or fill in the form below and we will call you:
We do not facilitate cheating or academic misconduct in any way.
Please do not call or request anything unethical from our team.
We Can make the difference
Nima
I went from 43% in first year to receiving a masters offer at the LSE! Having almost failed my first year I decided to get tutoring from The Profs in my second year. Thanks to the brilliant quality of the tutors I managed to score a 1st in my second year and receive an offer for the LSE Masters in Management. A big thank you to The Profs.
We Cover All Subjects
We've Got Your Back. From Anthropology to Zoology, we have you covered.
More subjects
Frequently Asked Questions
Our expert German tutors can provide tailored support to help you excel in your language degree or improve your German proficiency. They can assist with language nuances, vocabulary expansion, and specific topics related to culture, history, and society.
Absolutely! Our German tutors can customise their lessons to meet your specific needs. Whether you want to focus on reading German articles, improving your listening skills, expanding your vocabulary, or strengthening your grammar, our tutors can provide unique insights and adaptable teaching methods.
Online German tutoring offers convenience and flexibility. With our advanced online tutoring platform, you can receive expert subject-specific tutoring from the comfort of your home, no matter where you are in the world. Sessions are conducted via video call and use interactive tools for demonstrations and working. Online tutoring also provides the opportunity to record sessions for future reference.
Our designated Client Success Manager will help you select the best tutor(s) for your needs. We interview all our tutors individually and take feedback from every student they work with. This ensures that we can recommend the right tutor for you based on their relevant experience and expertise.
Yes! We work with only the most qualified and experienced tutors in the business. Many of our tutors have been lecturing at university level for decades, and almost all of them hold at least a Master's degree. We personally interview every tutor before they join our network to ensure their skills and expertise.
The number of sessions required depends on your goals. Typically, good progress can be made with any topic in at least 5 hours of tutoring. We usually recommend starting with a 2-hour session, and the frequency of sessions can be discussed with your tutor. During an initial consultation, your tutor will be able to estimate the time needed based on your aims and help you structure your study for optimal progress.
Unfortunately, we don't offer trial sessions. However, before your first session, you will have a chance to speak to your tutor for around half an hour to discuss your requirements in more detail and help them prepare properly for your sessions. We also have a student satisfaction policy for the first session, which you can read more about in our Terms and Conditions.
We love to hear success stories! Please contact our office, and we'll send you a link to leave a review. Your feedback will help your tutor get more work through us in the future.
Absolutely. We use Stripe, our payment provider, which has the same security systems as your bank. We are also a registered UK company and comply with all governmental requirements and recommendations on data protection.
Any amendment to or withdrawal of an invoice for a tutor's time is at their discretion, so any query or dispute should be raised with them directly. If you believe that The Profs has failed to provide a good service, please let us know, and we will address your concerns.
Matching you with the right tutor can't be rushed, but we aim to do it as quickly as possible. It usually takes around 1-2 working days, so it's best to get in touch as soon as possible to increase your chances of finding the right tutor.
Yes, we can usually arrange a discount for bulk packages where payment for a certain number of hours is made in advance. Please contact us to discuss your options.
Payment for tuition is usually made via bank card. After the first payment, the card details are saved by our payment provider, Stripe, and further payments are taken automatically. However, you're still in full control, and you can contact your tutor to discuss a refund if you think the invoice is incorrect. Our invoices are sent as soon as the tutor logs the session, and you have 48 hours to contact the tutor before payment is taken.
Unfortunately, our tutors do not accept cash payments. Payment needs to be processed electronically via our payment provider, Stripe.
The Placement Fee is a one-time fee of £50 for new clients, covering the administrative costs of matching you with a tutor. It is refundable if you are not satisfied with your tutor and we are unable to find a suitable replacement. More information is available in our Terms and Conditions.
Popular German Help Requests
Consolidating grammatical accuracy (cases, endings, tenses)
Broadening general and industry-specific vocabulary
Building confidence and fluency in writing and conversation
Sentence structure and syntax
Formal and informal registers
Advanced grammatical concepts (Passiv, Konjunktiv, indirekte Rede)
Idioms and expressions
Set texts (literature, theatre, film)
Specific topics (culture, history, society)
Preparing for university and official examinations
Essay planning
The UK's highest rated tuition company since 2016 on Trustpilot