Call anytime: +44 208 004 7639
Online
GMAT Tutors
The Profs find expert tutors in any subject and for all levels of study. 98% of our students get their target grades.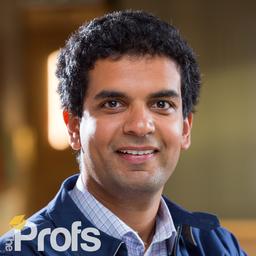 6221 Hours Taught
Highly experienced Mathematics, Statistics and admissio...
98% of our students get a
grade increase
We've helped over 13,000 students boost their grades by an average of 13% in their final examinations.
I want to increase my grades
Work with
the best tutors

in the world

40% of our tutors have PhDs, 90% are postgrads, 100% have over two years tutoring experience.

Find My Tutor
Award-Winning


Institution and Services
Best Tuition Business and Best Tuition Delivery to Private Clients of the Year 2023.
Best Customer Service of the Year 2022.
Contact Us
The
highest-rated

tutoring company on TrustPilot since 2016

9 out of 10 customers said they would recommend us to a friend (and they do!)
Find My Online GMAT Tutors
Please wait until you are redirected, submitting your enquiry can take up to 5 seconds!
Or fill in the form below and we will call you:
We do not facilitate cheating or academic misconduct in any way.
Please do not call or request anything unethical from our team.
Our Top GMAT Tutors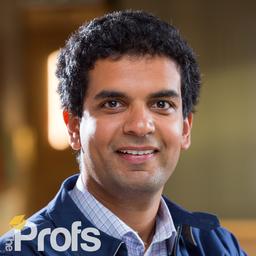 Background Checked
Face to Face or Online
Fast Response Time
Highly experienced Mathematics, Statistics and admissions test tutor with a PhD from the University of Sheffield
Dr Arjun has been a full-time tutor for more than a decade. He has a Master's in Mathematics from the University of Bath and completed his PhD at the University of Sheffield. Dr Arjun has successfully supported students with preparation for admissions tests including the SAT, GMAT and GRE, as well as on Mathematics and Statistics courses at top universities, including LSE, King's College London, and Oxford. In addition to being an expert in his subject, Dr Arjun encourages students to find their own interests and equips them with the tools to enhance their own knowledge and self-confidence throughout their education.
Attended:
University of Sheffield
University of Bath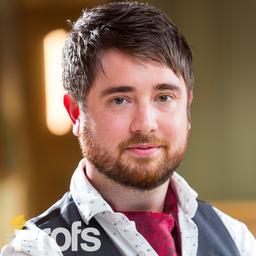 Background Checked
Face to Face or Online
Fast Response Time
Cambridge and UCL graduate with more than 11 years' experience tutoring Economics, Mathematics, Philosophy and Psychology
Dr Don is a highly experienced, full-time Economics, Mathematics, Philosophy and Psychology tutor. He has two Master's degrees in Mathematics (from the University of Cambridge) and Philosophy (from UCL), as well as two PhDs from UCL and the University of London, and more than 11 years' tutoring experience. Dr Don has successfully supported students with applications to Oxbridge and has tutored university students at Oxbridge, LSE and Harvard. He adopts a personalised approach to tutoring his students and encourages them to build on their strengths and develop the necessary skills for higher-level study.
Attended:
University of Cambridge
University College London (University of London)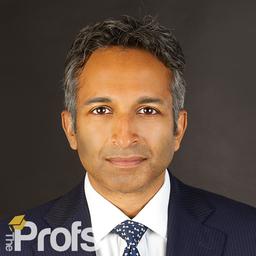 Background Checked
Face to Face or Online
Fast Response Time
Economics, Finance and CFA tutor with degrees from Princeton and Stanford University
Dr Amar has been teaching and tutoring for more than 20 years. He studied Economics at Princeton University before completing his PhD in Economics at Stanford University, and is a CFA Charterholder. Dr Amar has a background in Consulting, working for McKinsey & Company and BlackRock, as well as academia, serving as a lecturer for Intermediate Microeconomic Theory and Mathematics for Economists at Stanford University. In his role as a tutor, Dr Amar has successfully supported students with Economics and Finance modules at undergraduate and postgraduate-level, as well as working with professionals in relevant industries to help them develop their skills and qualifications, including the CFA.
Attended:
Stanford University
Princeton University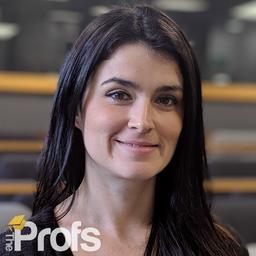 Background Checked
Face to Face or Online
Fast Response Time
Highly experienced Mathematics, Management and Data Science tutor with a Master's degree from LSE
Lucia has been tutoring for more than 13 years. She has two Master's degrees: one in Management Science (specialising in Applied Statistics) from LSE and another in Applied Mathematics from the University of Buenos Aires. Lucia has also worked in Data Science for more than 6 years and has been an Assistant Professor at several universities. She has successfully tutored students in subjects ranging from Machine Learning to Coding, and covers multiple programming languages, including Python, R, and SPSS.
Attended:
Universidad de Buenos Aires
London School of Economics and Political Science (University of London)
We Can make the difference
Nima
I went from 43% in first year to receiving a masters offer at the LSE! Having almost failed my first year I decided to get tutoring from The Profs in my second year. Thanks to the brilliant quality of the tutors I managed to score a 1st in my second year and receive an offer for the LSE Masters in Management. A big thank you to The Profs.
We Cover All Subjects
We've Got Your Back. From Anthropology to Zoology, we have you covered.
More subjects
Frequently Asked Questions
Ace your entrance exam and get into your preferred university with an expert GMAT tutor.
With over 2000 business schools and universities using the GMAT as an entrance exam, it often is a crucial first step to a student's higher education and later professional success. Preparing for the Graduate Management Admission Test or GMAT requires a good study plan, excellent time management and some encouragement.
We at The Profs are specialised in business studies and deliver the best GMAT tuition to students at all levels. Whether you need support for one of the four GMAT sections, help with organising your time or an all-round intensive preparation for all four GMAT sections, our expert GMAT tutoring can help you reach your goals and give you access to your chosen course at any university. Our GMAT teachers consist of distinguished academics from the London and UK's top university departments. They have expertise in helping students develop their skills in writing, reasoning, reading and maths (the 4 GMAT sections) while also focusing on time management and anxiety control.
A GMAT tutor will support you every step of the way and will encourage and motivate you. You may wish to focus on a specific problem you're struggling with, or a subject you feel unsure about, such as writing a convincing essay, reading comprehension, logical thinking, interpreting quantitative data, etc. We can provide you with a top GMAT tutor online specialised in the subject you need help with.
GMAT tutoring can also assist you with improving your general knowledge of maths, business studies and economics. High quality tuition (online or in London) in GMAT preparation can be delivered in GMAT tutorials. All our tutoring sessions are tailor made and based on students' needs and aims.
Our GMAT instructors provide extensive support in various ways. They will work with you to work out solutions and improve on past GMAT tests, and they can review worksheets to plan and implement your GMAT preparation.
The Profs will expertly match you with a private instructor from our network of professional and supremely-qualified educators. Our tutors are incredibly experienced teachers, many of whom have taught at the university level and hold advanced degrees. We interview all of our tutors before they join our network and assess their teaching standards. Only the top 3% of teachers that apply make it through to work with The Profs.
Our Client Liaison Managers will take our requirements and approach the best tutors with the relevant experience. You'll be provided with a shortlist to choose from. All students can click profile to get the background check view. We are proud that 90% of our students work with a specialist in their exact field.
Most of our sessions take place online, but can, in some cases be face-to-face. The lessons will take place at times that suit both your schedule and your tutor's.
We'll call you after your first tutorial to check that everything is going well. In the unlikely event that you're unhappy with your match, please do let us know your feedback
The Profs tutors undertake to provide the best help and advice that they can. You'll be working with an expert in your selected field, who has taught at an advanced level for a number of years. The tutoring will be tailored to your exact and unique needs, and will be scheduled to suit any timeframe or deadline you may have.
Your tutor will arrange an initial consultation to establish your goals and time-limit for the teaching. After that point you can use their recommendations and can book as many sessions as you need to achieve your desired goal.
We pride ourselves on our fantastic track-record of helping students and their high satisfaction levels.
It really depends on what you are trying to achieve, but it's very difficult for anyone to make good progress with any topic in less than 5 hours, total, and we don't arrange tuition placements for any less than that. We usually recommend a 2-hour session to begin with, and many students stick with that length.
Weekly or twice-weekly sessions are usual, but this is always open to discussion with the instructor, and depending on the time limit we can always arrange sessions more or less frequently than that.
Part of the service our teachers provide is an initial consultation. The tutor will be able to discuss your aims with you, and based on their experience with the topics, will be able to give you an estimate of the time needed. They can also help you to structure your study, in between sessions, to ensure that you can get good GMAT score.
We are extremely proud of our online reviews, available on TrustPilot and on Facebook. We also store the feedback on all our tutors' work, so we can make sure that we are confident when we put them forward. Unfortunately, we cannot give out details of our students.
Absolutely! The Profs are proud to be part of the Tutor's Association, and we expect all our instructors to abide by the Association's Code of Ethics, which you can find on your Profs Tutor Cruncher account, in PDF form. We have also added our own Founding Principles, which we give out in every interview, and Terms and Conditions for teachers, which you can read on this website. If ever in doubt, you can call us in the office. We want you to be the best tutor you can be!
GMAT tutoring depends on the level, the experience of your selected teacher, and the exact field of study you wish to be tutored in. Our system works on a pay-as-you-go model with a one-time registration fee.
Undergraduate lessons starts from £70 per hour and postgraduate tutoring from £80 per hour. Specialist tutoring in very niche fields begins at £120 per hour. School subjects are taught at £50 per hour. For those seeking university application support, our prices start at £150 per hour.
There is a one-off registration fee of £50 for new clients when you sign up to find a GMAT tutor. There is also a matching fee intended to cover The Profs' administrative costs. It is only payable each time you are put in touch with a tutor with whom you are happy to work. It is refundable if you are not satisfied with your tutor and we cannot find a suitable replacement.
The Priority Placement fee for finding expert gmat teacher at urgent notice is £100.
If your deadline is urgent, we charge £100 to push your needs to the top of the pile and focus on finding you the right instructor, ideally within 24 hours.
Unfortunately, we don't offer trial sessions, but you will have a chance to speak to your instructor before your first session, usually for around half an hour, to discuss your requirements in more detail and to help them prepare properly for your time together. We also have a student satisfaction policy for the first session, which you can read more about in our Terms and Conditions.
Matching you with the right teacher can't be rushed, but we won't be wasting any time either. It usually takes around 2-3 working days, so do get in touch as soon as possible to give yourself the best chance of success. If you need to find someone sooner than that, you will need to request a Priority Placement, for which there is an extra charge (see our pricing page). We will then undertake to find someone on the same day if possible. If we can't, we will only charge the usual placement fee.
The majority of tuition arranged through The Profs takes place online, meaning that students from all over the world can access the best tutors in the London, UK (and elsewhere). The timing of sessions is always different and depends on your own availability and the tutor's schedule. Let us know any preferences or restrictions on your time, and we will do our best to accommodate.
All payments are taken by The Profs on the tutors' behalf and are made via debit or credit card or via Direct Debit. After the first payment, our payment provider, Stripe, the card details are saved, and further charges are taken automatically. Don't worry, though; you're still in complete control, and you can request an immediate refund of any payment you think is incorrect. Our invoices are sent weekly, and you'll have 96 hours to query any invoice from us.
The Profs have helped hundreds of students apply to the UK's leading universities for undergraduate study. Our team of over 400 tutors can provide guidance throughout the process to maximise your chances of success. We have experience helping students apply for a huge range of courses at all of the UK's top universities.
Both tutor and student benefit from private GMAT lessons online
Online tutoring allows students to learn from highly specialised tutors from home comfort. Other benefits include:
Flexibility: Online tutors are more flexible with their schedules without the need to travel.
Quality: Many of our certified teachers only teach online. The demand for their services is international.
Reach: Top tutors are very hard to find, and by choosing to go online, you will have access to more specialist tutors.
Recording: Online tutors can record your classes and share their hand-written notes on online whiteboard software like BitPaper.
Popular GMAT Help Requests
GMAT Sentence Correction Tutor
GMAT Math Questions Tutors
GMAT Vocabulary Tutoring
GMAT Critical Reasoning Tutor
GMAT Reading Comprehension Tutors
GMAT Essay Tuition
How To Study For GMAT
GMAT Practice Questions
How To Prepare For GMAT
GMAT Study Plan Tutors
GMAT Online Preparation Tuition
Graphics Interpretation Tutoring
Quantitative Problems Solving Tutors
Geometry Tuition
Analytical Writing Assessment
Integrated Reasoning
Quantitive Reasoning
Verbal Reasoning
The UK's highest rated tuition company since 2016 on Trustpilot