Call anytime: +44 208 004 7639
Online
GRE Tutors
The Profs find expert tutors in any subject and for all levels of study. 98% of our students get their target grades.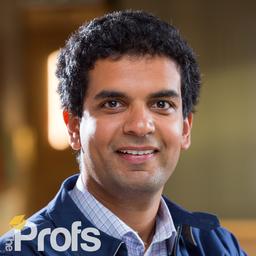 6300 Hours Taught
Highly experienced Mathematics, Statistics and admissio...
98% of our students get a
grade increase
We've helped over 13,000 students boost their grades by an average of 13% in their final examinations.
I want to increase my grades
Work with
the best tutors

in the world

40% of our tutors have PhDs, 90% are postgrads, 100% have over two years tutoring experience.

Find My Tutor
Award-Winning


Institution and Services
Best Tuition Business and Best Tuition Delivery to Private Clients of the Year 2023.
Best Customer Service of the Year 2022.
Contact Us
The
highest-rated

tutoring company on TrustPilot since 2016

9 out of 10 customers said they would recommend us to a friend (and they do!)
Find My Online GRE Tutors
Please wait until you are redirected, submitting your enquiry can take up to 5 seconds!
Or fill in the form below and we will call you:
We do not facilitate cheating or academic misconduct in any way.
Please do not call or request anything unethical from our team.
Our Top GRE Tutors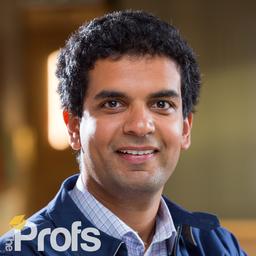 Background Checked
Face to Face or Online
Fast Response Time
Highly experienced Mathematics, Statistics and admissions test tutor with a PhD from the University of Sheffield
Dr Arjun has been a full-time tutor for more than a decade. He has a Master's in Mathematics from the University of Bath and completed his PhD at the University of Sheffield. Dr Arjun has successfully supported students with preparation for admissions tests including the SAT, GMAT and GRE, as well as on Mathematics and Statistics courses at top universities, including LSE, King's College London, and Oxford. In addition to being an expert in his subject, Dr Arjun encourages students to find their own interests and equips them with the tools to enhance their own knowledge and self-confidence throughout their education.
Attended:
University of Sheffield
University of Bath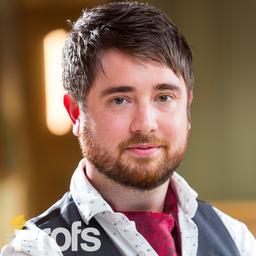 Background Checked
Face to Face or Online
Fast Response Time
Cambridge and UCL graduate with more than 11 years' experience tutoring Economics, Mathematics, Philosophy and Psychology
Dr Don is a highly experienced, full-time Economics, Mathematics, Philosophy and Psychology tutor. He has two Master's degrees in Mathematics (from the University of Cambridge) and Philosophy (from UCL), as well as two PhDs from UCL and the University of London, and more than 11 years' tutoring experience. Dr Don has successfully supported students with applications to Oxbridge and has tutored university students at Oxbridge, LSE and Harvard. He adopts a personalised approach to tutoring his students and encourages them to build on their strengths and develop the necessary skills for higher-level study.
Attended:
University of Cambridge
University College London (University of London)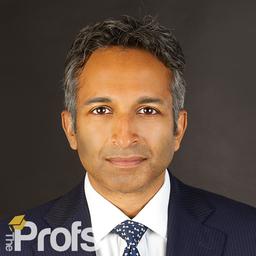 Background Checked
Face to Face or Online
Fast Response Time
Economics, Finance and CFA tutor with degrees from Princeton and Stanford University
Dr Amar has been teaching and tutoring for more than 20 years. He studied Economics at Princeton University before completing his PhD in Economics at Stanford University, and is a CFA Charterholder. Dr Amar has a background in Consulting, working for McKinsey & Company and BlackRock, as well as academia, serving as a lecturer for Intermediate Microeconomic Theory and Mathematics for Economists at Stanford University. In his role as a tutor, Dr Amar has successfully supported students with Economics and Finance modules at undergraduate and postgraduate-level, as well as working with professionals in relevant industries to help them develop their skills and qualifications, including the CFA.
Attended:
Stanford University
Princeton University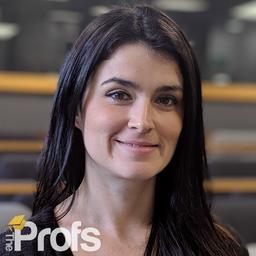 Background Checked
Face to Face or Online
Fast Response Time
Highly experienced Mathematics, Management and Data Science tutor with a Master's degree from LSE
Lucia has been tutoring for more than 13 years. She has two Master's degrees: one in Management Science (specialising in Applied Statistics) from LSE and another in Applied Mathematics from the University of Buenos Aires. Lucia has also worked in Data Science for more than 6 years and has been an Assistant Professor at several universities. She has successfully tutored students in subjects ranging from Machine Learning to Coding, and covers multiple programming languages, including Python, R, and SPSS.
Attended:
Universidad de Buenos Aires
London School of Economics and Political Science (University of London)
We Can make the difference
Nima
I went from 43% in first year to receiving a masters offer at the LSE! Having almost failed my first year I decided to get tutoring from The Profs in my second year. Thanks to the brilliant quality of the tutors I managed to score a 1st in my second year and receive an offer for the LSE Masters in Management. A big thank you to The Profs.
We Cover All Subjects
We've Got Your Back. From Anthropology to Zoology, we have you covered.
More subjects
Frequently Asked Questions
Ace your graduate entrance exam and get into your preferred university with an expert GRE tutor.
With thousands of business schools and universities using the GRE as a graduate entrance exam, it often is a crucial first step to a student's graduate education and later professional success. Preparing for the Graduate Record Examination or GRE requires a good study plan, excellent time management and some encouragement.
We at The Profs are specialised in business studies and deliver the best GRE tuition to students at all levels. Whether you need support for one of the four GRE sections, help with organising your time or an all-round intensive preparation for all four GRE sections, our expert GRE coaching can help you reach your goals and give you access to your chosen course at any university. Our GRE tutors consist of distinguished academics from the UK's top university departments. They have expertise in helping students develop their skills in vocabulary, maths, reasoning and writing (the 3 main GRE sections), while also focusing on time management and anxiety control.
A GRE tutor will support you every step of the way and will encourage and motivate you. You may wish to focus on a specific problem you're struggling with, or a subject you feel unsure about, such as writing a convincing essay, reading comprehension, logical thinking, interpreting quantitative data, expanding your vocabulary etc. We can provide you with a top GRE tutor specialised in the subject you need help with.
GRE tutoring can also assist you with improving your general knowledge of maths, business studies and economics. High quality tuition (online or in London) in GRE preparation can be delivered in GRE tutorials. All our tutoring sessions are tailor made and based on students' needs and aims.
Our GRE tutors provide extensive support in various ways. They will work with you to work out solutions and improve on past GRE tests, and they can review worksheets to plan and implement your GRE preparation.
Popular GRE Help Requests
GRE Vocabulary Tutor
GRE Math Tutors
GRE Vocabulary Tutoring
GRE Reasoning Tutor
GRE Reading Comprehension Tutors
GRE Essay Tuition
How To Prepare For GRE
GRE Practice Questions
How To Prepare For GRE At Home
GRE Study Plan Tutors
GRE Online Preparation Tuition
GRE Verbal Preparation Tutoring
GRE Quantitative Problems Solving Tutors
GRE Word List Tuition
GRE Analytical Writing Tutor
The UK's highest rated tuition company since 2016 on Trustpilot