Call us 24/7: +44 208 004 7639
IELTS Tutors
Looking for expert IELTS Tuition?
Welcome to The Profs
---
We provide face-to-face IELTS tuition in London and online IELTS tutors worldwide.
Our IELTS tutors are hand-picked from the best universities and rigorously interviewed.
They work with students and professionals at all levels – from beginner to advanced – from all over the world.
Contact us for a free initial consultation and we will find you an expert IELTS tutor tailored to your exact needs.
We have a Not Happy? No Charge policy on your first tutorial.
IELTS tutoring rates start from £55 per hour with a one-off matching fee of £50 – our pricing is transparent with no hidden costs.
* We do not facilitate cheating or academic misconduct in any way. Please do not call or request anything unethical from our team. *
Our Top IELTS Tutors
Graeme
Current Literary Fellow at Goldsmiths University, 1st Class Degree in English and French, Has Been Published in The Times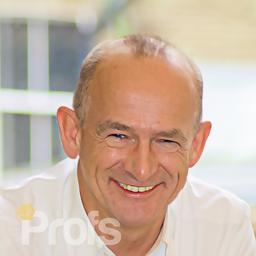 ( 396 Hours )
Background Check
Face to Face
About Graeme
Attended:
University of Edinburgh
I have a first-class honours degree in English and French from the University of Edinburgh and, in the thirty years since graduating, have worked as a publisher, copywriter, journalist, books editor and ghostwriter, with some thirty books published under various pseudonyms. Much of my work in the past was for television and film companies, and I have a great deal of experience in working on film sets abroad and in interviewing cast and crew, including major Hollywood stars.
I have taught creative writing at the University of Westminster, where I also tutored undergraduate and post-graduate students on a one-to-one basis in essay and dissertation skills. I have travelled widely and have written travel articles for, amongst other publications, Conde Nast Traveller, the Times and the Independent I speak fluent French.I have been studying classical portraiture and life drawing for several years at London Fine Art Studios.
Katie
Specialist in IELTS Preparation With Eight Years Experience Teaching English as a Foreign Language.
( 316 Hours )
Background Check
Face to Face
About Katie
Attended:
The King's School Canterbury
University of Edinburgh
After graduating from Edinburgh University, I worked in a media agency for ten years across such clients as Apple, Virgin and Estee Lauder. In 2008 I decided to take a career break which lead me to teaching. I've enjoyed it so much I never looked back!
Four years ago, I started working with the Pronunciation Studio who trained me in phonemics and accent reduction. Since then I have worked with business clients in blue chip companies to help them communicate more clearly and confidently to their clients and colleagues.
IELTS preparation is a speciality of mine. Also, what used to be the standard requirement of around 6.5 has crept up over the last few years to 7 or even 7.5 as the top universities increasingly demand excellence from their applicants. Preparation is absolutely vital and I have achieved excellent results from those prepared to work hard.
In my spare time I am a stand-up comedian and have performed all over the UK, including the Edinburgh Fringe Festival.
Testimonial
about our IELTS Tuition Services Leo was my tutor for the duration of my time using the Profs and there is only one word to describe him… a genius!! – I had been trying to pass my exam for a year.. 5 attempts saw my mark as a fail, giving me 1 more chance left to pass it or I would lose my job, that is when I sought out The Profs. The style of online tutorials via the ingenious app Zoom fit in perfectly with my weekly schedule, the lessons were taught in a way to suit my learning ability and Leo was always patient and happy to explain any little detail I didn't understand. I highly recommend The Profs, from the initial contact, to speaking with my tutor, down to the weekly invoices it was all super-efficient and organised. Needless to say I passed my exam and it was all down to the Profs help! Danielle
The Profs Reviews: Live Feed
Contact us to find out more
We are here to help
Contact Us