Call anytime: +44 208 004 7639
International Business Tutors
Looking for expert International Business Tuition?
Welcome to The Profs
---
We provide face-to-face International Business tuition in London and online International Business tutors worldwide.
Our International Business tutors are hand-picked from the best universities and rigorously interviewed.
They work with students and professionals at all levels – from beginner to advanced – from all over the world.
Contact us for a free initial consultation and we will find you an expert International Business tutor tailored to your exact needs.
We have a Not Happy? No Charge policy on your first tutorial.
Our tutoring rates can be found on our pricing page. Our pricing is transparent with no hidden costs.
* We do not facilitate cheating or academic misconduct in any way. Please do not call or request anything unethical from our team. *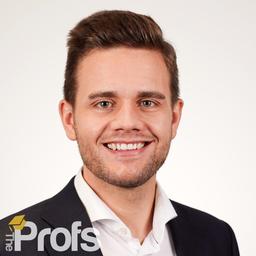 Our Top International Business Tutors
Christoph
10 Years Economics and Management Tutoring Experience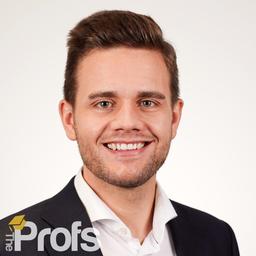 ( 1,606 Hours )
Online
About Christoph
Attended:
London School of Economics and Political Science (University of London)
I have been supporting Bachelor, Master and PhD students in the fields of Economics and Management for over 10 years. I have also successfully advised students on academic and professional applications and career choices.
I have been working in financial services (asset management, banking and fintechs) for 9 years as well as founding and running consulting and technology companies. I graduated from LSE with an MSc in International Political Economy.
Lola
Top rated Management/Organisation Studies Tutor, Doctoral Researcher at Queen Mary University of London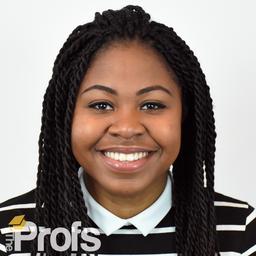 ( 581 Hours )
Background Check
Face to Face or Online
About Lola
Attended:
Queen Mary, University of London (University of London)
London School of Economics and Political Science (University of London)
I am a professional tutor with over 6 years' experience tutoring Business and specialist Management courses ranging from Management studies, Human Resource Management, Organisation Behaviour and Analysis, Employment Relations, Diversity, Critical Analysis of Organisations to Business Ethics. My background is in Management with a 1st class degree from Queen Mary, University of London and a Masters (with Distinction) in HR from the London School of Economics. I am currently studying for my Doctorate degree in Management at Queen Mary, University of London, where I also teach seminars and mark assessments for undergraduate courses in the Business School.
I have experience tutoring students in the UK, EU and Asia from GCSE level to Master's level; with over 70% of my students reporting an improvement to at least a B grade.
Crispin
Over 35 years of industry experience accumulating a wealth of practical experience across diverse sectors.
( 218 Hours )
Background Check
Face to Face or Online
About Crispin
Attended:
Chartered Institute of Marketing
University of Dundee
I have over 35 years of practical experience across a diverse range of sectors including fmcg, financial services, automotive, pharmaceutical and property. I've run network advertising and independent design agencies as well as companies in the brand & innovation consultancy sectors. I also have the benefit of being involved in start-up businesses. I now run my own management, marketing and brand consultancy as well as a number of tutoring roles.
My wealth of experience in the business world, combined with my knowledge of the academic frameworks provides a very useful blend for those that I tutor.
Testimonial
The Profs are excellent and very helpful. They saved me a lot of time and found me a great tutor who was specific to my module and it was quick and easy. I have zero complaints and The Profs are very good at what they do.