Call anytime: +44 208 004 7639
Online
Interview Training Tutors
The Profs find expert tutors in any subject and for all levels of study. 98% of our students get their target grades.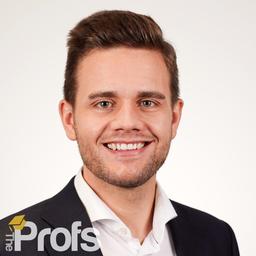 1596 Hours Taught
Economics tutor with more than 10 years' tutoring exp...
98% of our students get a
grade increase
We've helped over 13,000 students boost their grades by an average of 13% in their final examinations.
I want to increase my grades
Work with
the best tutors

in the world

40% of our tutors have PhDs, 90% are postgrads, 100% have over two years tutoring experience.

Find My Tutor
Award-Winning


Institution and Services
Best Tuition Business and Best Tuition Delivery to Private Clients of the Year 2023.
Best Customer Service of the Year 2022.
Contact Us
The
highest-rated

tutoring company on TrustPilot since 2016

9 out of 10 customers said they would recommend us to a friend (and they do!)
Find My Online Interview Training Tutors
Please wait until you are redirected, submitting your enquiry can take up to 5 seconds!
Or fill in the form below and we will call you:
We do not facilitate cheating or academic misconduct in any way.
Please do not call or request anything unethical from our team.
Our Top Interview Training Tutors
We Can make the difference
Nima
I went from 43% in first year to receiving a masters offer at the LSE! Having almost failed my first year I decided to get tutoring from The Profs in my second year. Thanks to the brilliant quality of the tutors I managed to score a 1st in my second year and receive an offer for the LSE Masters in Management. A big thank you to The Profs.
We Cover All Subjects
We've Got Your Back. From Anthropology to Zoology, we have you covered.
More subjects
Frequently Asked Questions
We are the experts that can help you prepare for your university interviews. Our interview training tutors support students invited for interview at undergraduate and postgraduate level, and across a whole range of subjects. Our interview training tutors can help your MMIs or traditional interviews for medical school, or Oxbridge interview. Whether you need help speaking confidently, drawing on subject knowledge, or solving problems in an interview environment, we have the interview tutors to support you in your preparation.
Getting an interview for a competitive degree course at a leading university is an achievement in itself. The next stage is even harder, performing well enough to gain a place. The Profs' interview training tutors will maximise your chances of success by helping you work on your interview technique and by providing constant feedback.
Your interview training tutor will be a specialist, not only in your chosen degree subject, but also in the format of the interview you'll need to take. Our team has in-depth knowledge on the format used by the different universities, and can prepare you for Multiple Mini Interviews, formal interviews and panel interviews. Your matched tutor will be able to help you keep your cool when presented with unseen material or problems where you have to apply your existing knowledge. We have over seven years of experience in preparing students for their interviews and only work with the very best 3% tutors that apply to join our network. The Profs' interview tutors provide one-to-one practice interviews, so you can work on your individual weaknesses and get additional support.
Working with one of our knowledgeable interview training tutors will give you the edge you need to perform at your utmost in your formal interview. The Profs' mock interviewers will provide you with complete guidance, so you feel confident and fully prepared on the day of your interview. Contact us to be matched with your own expert interview training tutor.
Popular Interview Training Help Requests
Interview Training UK
Interview Training Online
Interview Coaching
Interview Skills Training
The UK's highest rated tuition company since 2016 on Trustpilot