Call anytime: +44 208 004 7639
Online
LNAT Tutors
The Profs find expert tutors in any subject and for all levels of study. 98% of our students get their target grades.
50 Hours Taught
Qualified solicitor and experienced Law tutor with a fi...
98% of our students get a
grade increase
We've helped over 13,000 students boost their grades by an average of 13% in their final examinations.
I want to increase my grades
Work with
the best tutors

in the world

40% of our tutors have PhDs, 90% are postgrads, 100% have over two years tutoring experience.

Find My Tutor
Award-Winning


Institution and Services
Best Tuition Business and Best Tuition Delivery to Private Clients of the Year 2023.
Best Customer Service of the Year 2022.
Contact Us
The
highest-rated

tutoring company on TrustPilot since 2016

9 out of 10 customers said they would recommend us to a friend (and they do!)
Find My Online LNAT Tutors
Please wait until you are redirected, submitting your enquiry can take up to 5 seconds!
Or fill in the form below and we will call you:
We do not facilitate cheating or academic misconduct in any way.
Please do not call or request anything unethical from our team.
Our Top LNAT Tutors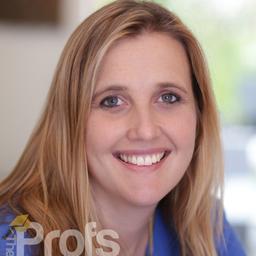 Background Checked
Face to Face or Online
Fast Response Time
Experienced Humanities tutor and Oxford graduate with a PhD in Criminology and Social Psychology
Dr Helen is an experienced humanities tutor and Oxford graduate. She has a PhD in Criminology and Social Psychology and is a fully qualified Barrister. Dr Helen has successfully supported students at school and university-level, covering a range of topics, including Law, Social Policy, Sociology, Social Psychology, Business, Criminology, and more. She also helps students with essay-writing, research projects, dissertations, and developing the critical thinking, study skills and self-confidence necessary for further education.
Attended:
University of Oxford
University of Edinburgh
University of Kent
Background Checked
Face to Face or Online
Fast Response Time
Qualified solicitor and experienced Law tutor with a first-class Law degree from Cambridge
Eloise is an experienced legal professional and Law tutor. She has a first-class degree in Law from the University of Cambridge and is a qualified solicitor, spending 5 years with a leading US law firm. Eloise is also the author of multiple Law Society publications: 'The Junior Lawyers' Handbook' (2019) and 'The Purpose Handbook' (2021). In her career as a tutor, Eloise has successfully supported students, junior lawyers and other young professionals on university-level Law courses and other postgraduate qualifications. She also provides expert support to students applying for top universities, including Oxbridge, as well as careers mentoring for students interested in a career in Law.
Attended:
University of Law
University of Cambridge
We Can make the difference
Nima
I went from 43% in first year to receiving a masters offer at the LSE! Having almost failed my first year I decided to get tutoring from The Profs in my second year. Thanks to the brilliant quality of the tutors I managed to score a 1st in my second year and receive an offer for the LSE Masters in Management. A big thank you to The Profs.
We Cover All Subjects
We've Got Your Back. From Anthropology to Zoology, we have you covered.
More subjects
Frequently Asked Questions
Our LNAT tutors specialise in helping students develop their writing, reasoning, defending a position, and reading comprehension skills, as well as improving their general knowledge of the regulation. They also provide assistance with time management and anxiety control. By working with our experienced LNAT tutors, you can receive extensive support tailored to your needs, including reviewing past papers and worksheets and planning and implementing your LNAT preparation. Our tutors will help boost your confidence and provide you with the tools you need to achieve success on the exam.
To prepare for the LNAT essay, it is best to practise writing essays under time pressure. In the run-up to the LNAT, you will be given a choice of essay titles. The LNAT essay has a word limit of 750 words, and you will have 40 minutes to write an essay in response to one of these titles. To practise, set yourself a time limit of 30 minutes when writing essays. This will help you get used to writing quickly and efficiently under pressure. It is also important to read the question carefully and answer it fully in your essay. It can be helpful to receive feedback on your essays from someone else, such as a friend or family member, to assess how well you answered the question and if your grammar was correct.
The best way to improve your LNAT essay is through practice. The more you write, the easier it will be to develop ideas and organise your thoughts. It is also important to plan your essay by coming up with an argumentative thesis statement and developing an outline. Clear thinking before you start writing will make the process smoother. If you don't know how to answer a particular question or are struggling to find evidence to support your argument, take some time out and come back to it later. Rushing through the essay won't benefit you and may lead to mistakes. Pick a side and stick to it, as the essay question usually asks for your opinion on a particular topic. Finally, be careful and proofread your essay to ensure it is error-free in terms of grammar and spelling.
Yes, we can help you with LNAT revision. Our team of experienced law tutors will review your skills and weaknesses, provide one-to-one tutor support, create a tailor-made revision plan, and offer LNAT past papers, practice questions, and sample essays and answers. With our LNAT revision service, you can effectively prepare for the test and improve your score.
Yes, the LNAT is very similar to the LSAT. Both are standardised tests used to measure a student's ability to think critically and analytically. The skills tested on the LNAT are also tested on the LSAT. However, the LNAT is specifically for students applying to study law in the United Kingdom, while the LSAT is for students applying to study law in the United States.
When looking for a tutor to help prepare for the LNAT, it is important to find someone with experience with the test and who knows how to teach the material in a way that will improve your score. The Profs is a great place to find tutors who meet these requirements. Consider your budget, the subject matter you need help with, the tutor's level of experience and qualifications, and their availability and location. Browse through The Profs' profiles and reviews to find tutors who may be a good fit for you.
LNAT tutoring will assist you by providing an experienced tutor who can help you understand the test format, how to approach each question type, and what strategies will help you achieve your best score. In addition, your tutor will be able to give you feedback on your practice essays and provide tailored advice on how to improve your writing skills. LNAT tutoring will boost your confidence and provide you with the tools you need to succeed on the Law National Aptitude Test.
The Profs Tutors works by finding you the best private tutor for your needs. We have a vast network of highly qualified and experienced tutors who have been interviewed and assessed to ensure they meet our high standards. Once we understand your requirements, one of our Client Liaison Managers will approach the best tutors with the relevant experience and match you with one who can help you achieve your goals. You will be provided with a shortlist of tutors to choose from. Our tutors are experts in their field and will focus on your individual needs to help you achieve your goals.
The amount of time required to prepare for the LNAT will vary depending on each individual's level of preparation and familiarity with the test. However, a good rule of thumb is to allow at least three months to adequately prepare for the exam. The LNAT is a challenging test, so starting early is essential. To improve your score, practise challenging questions in a timed setting, familiarise yourself with the structure and format of the exam, and set aside regular study time. It is also important to schedule relaxation and breaks to avoid burnout.
Yes, if you feel you did not perform as well as you had hoped on the LNAT test, you can retake the test. However, it is important to note that the test can be taken once in a cycle, which is from September to July. If you scored low, you can apply to non-LNAT universities or retake the LNAT test in another cycle to improve your score.
Our tutors work on a pay-as-you-go model with a one-time registration fee. The cost of LNAT tuition with The Profs starts at £100 per hour for undergraduate students and goes up to £120 per hour for very niche fields. School subjects are taught at £60 per hour, and university application support starts at £150 per hour. The Profs offers flexible options, allowing students to purchase as many or as few hours of tuition as necessary. We have over 20 years of experience and a proven track record of helping students achieve their desired university places.
We love to hear success stories! If you would like to thank your tutor, you can leave a review on our website or contact our office to share your positive feedback. Your appreciation will help your tutor get more work through us in the future.
Absolutely. We use Stripe, our payment provider, which has the same security systems as your bank. The Profs is a registered UK company and complies with all governmental requirements and recommendations on data protection.
Any amendment to or withdrawal of an invoice for a tutor's time is at their discretion, so any query or dispute should be raised with them directly. If you believe that The Profs has failed to provide a good service, please let us know, and we will do our best to address your concerns.
If your payment fails, you can log into your account on our system and make payment manually, either via your default payment method or an alternative. If you encounter any problems, feel free to email us at [email protected] or call 0203 905 5272.
Popular LNAT Help Requests
LNAT Essay Tutor
LNAT Revision Tutors
LNAT Past Papers Tutoring
LNAT Help
LNAT Reading Comprehension Tutors
LNAT Essay Tuition
How To Study For LNAT
LNAT Practice Questions
How To Prepare For LNAT
LNAT Study Plan Tutors
LNAT Online Preparation Tuition
Preparing Your Arguments
Economy of Expression Essay Help
The UK's highest rated tuition company since 2016 on Trustpilot