Call anytime: +44 208 004 7639
Manufacturing Engineering Tutors
Looking for expert Manufacturing Engineering Tuition?
Welcome to The Profs
---
We provide face-to-face Manufacturing Engineering tuition in London and online Manufacturing Engineering tutors worldwide.
Our Manufacturing Engineering tutors are hand-picked from the best universities and rigorously interviewed.
They work with students and professionals at all levels – from beginner to advanced – from all over the world.
Contact us for a free initial consultation and we will find you an expert Manufacturing Engineering tutor tailored to your exact needs.
We have a Not Happy? No Charge policy on your first tutorial.
Our tutoring rates can be found on our pricing page. Our pricing is transparent with no hidden costs.
* We do not facilitate cheating or academic misconduct in any way. Please do not call or request anything unethical from our team. *
Our Top Manufacturing Engineering Tutors
Dr Shirin
Expert in Online Tutoring. MSc and PhD in Civil and Structural Engineering from Imperial College London
( 1,162 Hours )
Background Check
Online
About Dr Shirin
Attended:
Imperial College of Science, Technology and Medicine
I am a qualified Structural Engineer, educated to a PhD level. I have earned my first degree in Civil Engineering with a First class honours, an MSc in Structural Engineering with distinction and a PhD in Computational Structural Mechanics from Imperial College London. In the past I have worked for a couple of consultancy companies as a Structural Engineer where multidisciplinary skills and team work were essential. I find teaching to be invigorating and get a great deal of satisfaction both from being innovative with teaching and from seeing my students reach their full potentials and succeed. I tutor/mentor students from the first year till the final year of their undergraduate degree, MSc and PhD level by providing them online tuition.
Dr Alexander
Top rated graduate teaching assistant in Engineering at Imperial College London for 4 consecutive years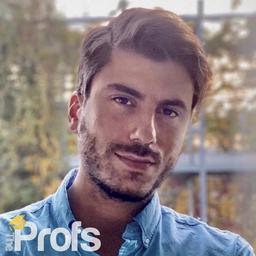 ( 209 Hours )
Online
About Dr Alexander
Attended:
National Technical University of Athens
Imperial College of Science, Technology and Medicine
I specialise in assisting undergraduate BSc/MEng and postgraduate MSc students with exam preparation, dissertation writing and courseworks. All my students attained an exam performance within the range of 68-92% , including cases of resit students with initial performance below 15%.
My educational background:
* Diploma in Civil Engineering - National Technical University of Athens (2008-2013) - Mark 94% - Graduated second amongst 230 students (top 1%).
* MSc in Advanced Structrural and Earthquake Engineering - Imperial College London - Distinction - received four scholarships amounting to £ 30,000 and graduated top of the class, cluster and department, receiving three awards for outstanding performance.
* PhD in Computational Structural Mechanics - Imperial College London - currently author of four journal and five peer-reviewed conference papers and co-owner of a patent - received 7 highly commended awards for teaching excellence at the departmental and engineering faculty levels and ranked top graduate teaching assistant for 4 consecutive years - selected as Global Fellow of Imperial College London and MIT.
Mudassar
Top-rated Cambridge engineering PhD scholar, who is formally trained with over 10 years experience in tutoring 100+ students.
( 197 Hours )
Face to Face or Online
About Mudassar
Attended:
University of Manchester
University of Cambridge
I am a gold medallist engineer with industrial experience at a Fortune 100 firm. I am currently undertaking a PhD in 3D printing at Cambridge University.
I have a range of professional work experience, as well as a solid academic record.
I am a firm believer of the Socrates approach (asking questions to tease out answers in a very friendly and interactive way). While this requires a greater initial investment, it ultimately leads to a deeper appreciation for the subject matter and helps build confidence and improve grades.
Testimonial
I've had a great experience with The Profs. The people I spoke to were lovely and found the perfect tutor for me in about a week; the whole process was super easy and efficient. Andrew my tutor has been amazing, and worth every penny! He is an expert in the field, so there is nothing he can't help with, but he is still happy to help with basic stuff and is great at explaining things to a beginner. I was initially slightly sceptical about online tuition, but it has actually been great and I hardly notice the difference – if anything it is better as no-one has to do any travelling and it is very flexible. I've used other (cheaper, slightly rubbish) tutors before, but my experience with The Profs has totally changed my expectations and I would never use another site again; even as a poor student I think my lessons are definitely worth the expense. I am now even enjoying the subject, which I never thought possible!