Call us 24/7: +44 208 004 7639
MAT Tutors
Looking for expert MAT Tuition?
Welcome to The Profs
---
We provide face-to-face MAT tuition in London and online MAT tutors worldwide.
Our MAT tutors are hand-picked from the best universities and rigorously interviewed.
They work with students and professionals at all levels – from beginner to advanced – from all over the world.
Contact us for a free initial consultation and we will find you an expert MAT tutor tailored to your exact needs.
We have a Not Happy? No Charge policy on your first tutorial.
MAT tutoring rates start from £100 per hour – our pricing is transparent with no hidden costs.
* We do not facilitate cheating or academic misconduct in any way. Please do not call or request anything unethical from our team. *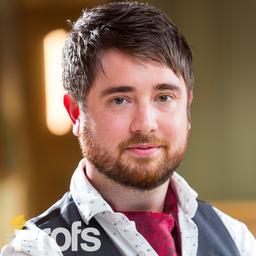 Our Top MAT Tutors
Dr Nicholas
Experienced Examiner of Physics and Mathematics, Teacher of All Levels, Ex-Principle University Lecturer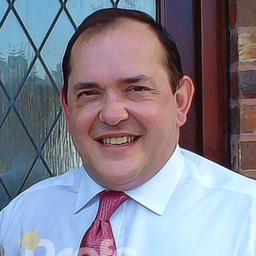 ( 3,415 Hours )
Background Check
Face to Face
About Dr Nicholas
Attended:
Queen Mary, University of London (University of London)
Cardiff University
After obtaining 15 O levels, 5 A levels and 2 S levels at School I obtained a first class honours degree in physics and mathematics with my major physics topic being astrophysics from London University. I am friendly, compassionate and approachable. I am passionate about education, always striving for the best in every student, allowing them to reach their maximum potential. I teach A Level, STEP, NSAA, MAT, as well as undergraduate and higher levels.
I am a very experienced teacher and tutor who has helped numerous students of all abilities in Physics, Mathematics and Chemistry. I was previously a Headteacher of a Secondary school and believe that effort is more important than natural ability. I have tutored up to university level in Mathematics and Physics and taught Chemistry to students up to age 18.
Dr Don
Over 12 Years' Experience as a Full-time Tutor, PhD in Philosophy of Maths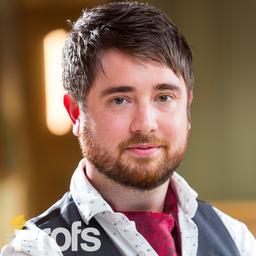 ( 2,874 Hours )
Background Check
Face to Face or Online
About Dr Don
Attended:
University of Cambridge
University College London (University of London)
I am a full-time economics, mathematics, philosophy and psychology and tutor, Cambridge and UCL graduate, and researcher. I am looking to build new relationships with students who are looking for online tuition, via Skype and Bitpaper. I can help with exam preparation in the subjects that i study as well as support for essays and dissertations. CV and references are available on request.
I am an experienced, reliable and punctual tutor. I am able to work flexible hours and deliver a personalised service that caters to the individual needs of my students in an engaging way. I have one PhD in philosophy of maths and am presently writing a second PhD thesis on well-being (economics and psychology).
Dr Jack
PhD (QMUL), MMath (with Distinction) and BA (First Class) (University of Cambridge) in Mathematics, Over 2,000 Hours Experience Tutoring.
( 1,931 Hours )
Background Check
Face to Face or Online
About Dr Jack
Attended:
Queen Mary, University of London (University of London)
Prior Pursglove College
University of Cambridge
I have been a full time Mathematics tutor since March 2018 and have over 2500 hours of experience with private tuition. In this time I have received nine five-star TrustPilot reviews (for The Profs) as well as being nominated for The Profs' "Best Newcomer Award" 2017-2018.
My research specialism is in Combinatorics (sometimes known as discrete mathematics) and Probability. Specifically, graph theory and the theory of random graphs, including geometric random graphs.
Testimonial
I had a session with Victoria, who was wonderful. She was patient, clear and encouraging, she also demonstrated a strong knowledge base of maths. To begin with I was a bit unsure about the whole thing, but having gone through with it I would encourage anyone who needs some help/guidance to go for this service, they are approachable and all around friendly and helpful.
The Profs Reviews: Live Feed
Contact us to find out more
We are here to help
Contact Us