Call us 24/7: +44 208 004 7639
Maths Tutors
Looking for expert Maths Tuition?
Welcome to The Profs
---
We provide face-to-face Maths tuition in London and online Maths tutors worldwide.
Our Maths tutors are hand-picked from the best universities and rigorously interviewed.
They work with students and professionals at all levels – from beginner to advanced – from all over the world.
Contact us for a free initial consultation and we will find you an expert Maths tutor tailored to your exact needs.
We have a Not Happy? No Charge policy on your first tutorial.
Maths tutoring rates start from £55 per hour with a one-off matching fee of £50 – our pricing is transparent with no hidden costs.
* We do not facilitate cheating or academic misconduct in any way. Please do not call or request anything unethical from our team. *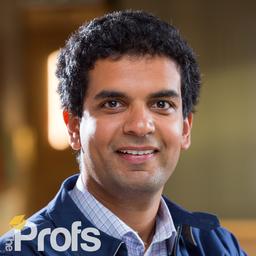 Our Top Maths Tutors
Dan
Over 2,000 Hours Experience Teaching at Undergraduate Through to PhD level. MSc in Finance, BSc in Physics from Imperial College London.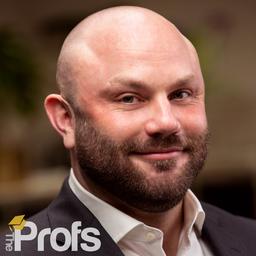 Online
About Dan
I have been teaching for more than 10 years, working exclusively with The Profs for the last 5. I teach finance, statistics, econometrics, and a broad range of other topics from applied mathematics and statistics up to PhD level. I have an extensive familiarity with the undergraduate and postgraduate syllabuses of many UK institutions, including LSE, Durham, Bristol, UCL and Warwick.
An early and enthusiastic adopter of online teaching methods, I pioneered their use at The Profs. I now teach more or less exclusively online, believing this to be the superior teaching solution in most cases. Before teaching I worked in data analytics, and still enjoy doing some freelance data science in my spare time, using many of the same ideas I teach my students.
Dr Alexander
Top rated graduate teaching assistant in Engineering at Imperial College London for 4 consecutive years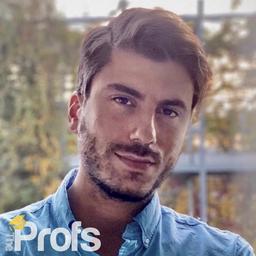 Online
About Dr Alexander
I specialise in assisting undergraduate BSc/MEng and postgraduate MSc students with exam preparation, dissertation writing and courseworks. All my students attained an exam performance within the range of 68-92% , including cases of resit students with initial performance below 15%.
My educational background:
* Diploma in Civil Engineering - National Technical University of Athens (2008-2013) - Mark 94% - Graduated second amongst 230 students (top 1%).
* MSc in Advanced Structrural and Earthquake Engineering - Imperial College London - Distinction - received four scholarships amounting to £ 30,000 and graduated top of the class, cluster and department, receiving three awards for outstanding performance.
* PhD in Computational Structural Mechanics - Imperial College London - currently author of four journal and five peer-reviewed conference papers and co-owner of a patent - received 7 highly commended awards for teaching excellence at the departmental and engineering faculty levels and ranked top graduate teaching assistant for 4 consecutive years - selected as Global Fellow of Imperial College London and MIT.
Dr Arjun
Masters And Ph.D In Mathematics, Tutors at All Levels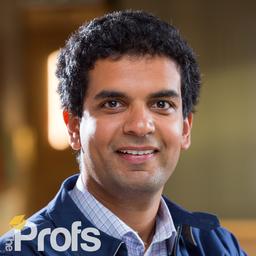 Background Check
Face to Face or Online
About Dr Arjun
I believe my role as a tutor is to provide my students with individual assistance and support with their problems, and equally importantly, to try and ignite their interest in studying. I try and engage my students, to stimulate them, while still making them feel comfortable around me. It is essential that students not only get good grades, but also understand concepts, learn to think mathematically and solve problems themselves.
Rather than just showing them how to solve problems, I encourage students to think and work through things themselves, while only gently prodding them in the right direction. This tends to greatly enhance their knowledge and self-confidence, and many are surprised at how well they do.
Testimonial
Very happy as son got first choice uni. Really pleased with our maths tutor Steve. Taught syllabus well and created excitement about maths. Very professional all round. Would definitely use The Profs again.
The Profs Reviews: Live Feed
Contact us to find out more
We are here to help
Contact Us