Call us 24/7: +44 208 004 7639
Matlab Tutors
Looking for expert Matlab Tuition?
Welcome to The Profs
---
We provide face-to-face Matlab tuition in London and online Matlab tutors worldwide.
Our Matlab tutors are hand-picked from the best universities and rigorously interviewed.
They work with students and professionals at all levels – from beginner to advanced – from all over the world.
Contact us for a free initial consultation and we will find you an expert Matlab tutor tailored to your exact needs.
We have a Not Happy? No Charge policy on your first tutorial.
Matlab tutoring rates start from £55 per hour with a one-off matching fee of £50 – our pricing is transparent with no hidden costs.
* We do not facilitate cheating or academic misconduct in any way. Please do not call or request anything unethical from our team. *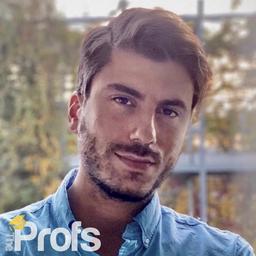 Our Top Matlab Tutors
Dr Alexander
Top rated graduate teaching assistant in Engineering at Imperial College London for 4 consecutive years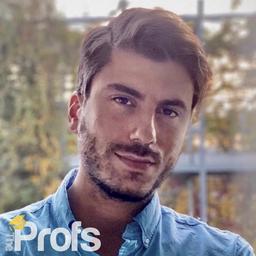 Online
About Dr Alexander
I specialise in assisting undergraduate BSc/MEng and postgraduate MSc students with exam preparation, dissertation writing and courseworks. All my students attained an exam performance within the range of 68-92% , including cases of resit students with initial performance below 15%.
My educational background:
* Diploma in Civil Engineering - National Technical University of Athens (2008-2013) - Mark 94% - Graduated second amongst 230 students (top 1%).
* MSc in Advanced Structrural and Earthquake Engineering - Imperial College London - Distinction - received four scholarships amounting to £ 30,000 and graduated top of the class, cluster and department, receiving three awards for outstanding performance.
* PhD in Computational Structural Mechanics - Imperial College London - currently author of four journal and five peer-reviewed conference papers and co-owner of a patent - received 7 highly commended awards for teaching excellence at the departmental and engineering faculty levels and ranked top graduate teaching assistant for 4 consecutive years - selected as Global Fellow of Imperial College London and MIT.
Dr Nikhil
Cambridge Graduate, PhD in Financial Econometrics, More Than 1,000 Hours Taught with The Profs
Online
About Dr Nikhil
I specialise in consulting and training in quantitative subjects. Through my PhD and research I have gained extensive computing skills, namely in C++, MQL4, Python, Matlab, and SQL. I have been a quantitative tutor for The Profs for over 6 years (over 80 clients and over 1000 sessions completed).
Previously, I worked at Accenture in the area of Data Warehousing / Business Intelligence. I delivered onsite training for Warner Bros. Italy (client of Accenture UK) and through The Profs I have delivered Python training for WiredScore for 2 years,
Dr Sian
Experienced Physics and Maths tutor, MSci and PhD in Physics from Imperial College London
Online
About Dr Sian
As a qualified science teacher with a PhD in Atmospheric Physics from Imperial College, I have experience tutoring a range of students, from Year 5 students preparing for the 11+ exams right through to postgraduate students who need some support with their research.
I have taught science at schools in London and was graded Outstanding in my PGCE.
Testimonial
The profs have been an amazing service to use, just what I needed to give me boost in reaching my potential in my studies. Vyvyan was very warm, helpful, patient and proactive and made the whole process very simple and straightforward. He ensured that I received exactly the right prof for my needs and he was spot on! Bernice is very experienced, kind, understanding and easy to talk to. She has been brilliant so far and very helpful and I'm very happy to be working with her as she has given me a renewed sense of self confidence and morale. I would definitely recommend her and the profs to anyone who wants to reach their optimum potential. They are absolutely fantastic and will provide you with what you need and more!
The Profs Reviews: Live Feed
Contact us to find out more
We are here to help
Contact Us