Call anytime: +44 208 004 7639
Mechanical Engineering Tutors
Looking for expert Mechanical Engineering Tuition?
Welcome to The Profs
---
We provide face-to-face Mechanical Engineering tuition in London and online Mechanical Engineering tutors worldwide.
Our Mechanical Engineering tutors are hand-picked from the best universities and rigorously interviewed.
They work with students and professionals at all levels – from beginner to advanced – from all over the world.
Contact us for a free initial consultation and we will find you an expert Mechanical Engineering tutor tailored to your exact needs.
We have a Not Happy? No Charge policy on your first tutorial.
Our tutoring rates can be found on our pricing page. Our pricing is transparent with no hidden costs.
* We do not facilitate cheating or academic misconduct in any way. Please do not call or request anything unethical from our team. *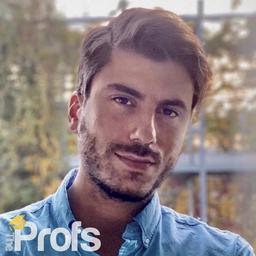 Our Top Mechanical Engineering Tutors
Benjamin
PhD candidate in Aerodynamics with a Master's of Engineering (Aerospace and Aerothermal Engineering) from the University of Cambridge.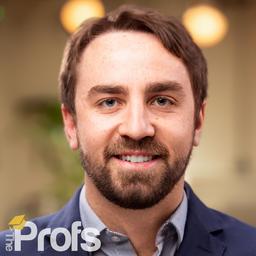 ( 634 Hours )
Background Check
Online
About Benjamin
Attended:
University of Southampton
University of Cambridge
I am studying for a PhD in the Aerodynamics and Flight mechanics group at Southampton University and have a Masters of Engineering in Aerospace and Aerothermal engineering from the University of Cambridge (Trinity College). I am an award-winning engineer with national and Cambridge departmental prizes in computational modelling, mechatronics, and software development.
Outside of academia I am a qualified private pilot and experienced technical scuba diver. I am also a reservist in the British Army's Royal Engineers where I support their national airfields infrastructure team.
Dr Federico
PhD in Aeronautics from Imperial College London and a Formula One Stress Engineer.
( 210 Hours )
Face to Face or Online
About Dr Federico
Attended:
Imperial College of Science, Technology and Medicine
I'm a mechanical engineer, with a PhD in Aeronautics from Imperial College London, and MSc in MechEng, currently working as a Stress Engineer in a F1 team.
I like having a proactive approach to tutoring, I enjoy preparing extra material ahead of the lectures, and I'm always easy to reach by email/phone for any doubts or clarifications.
Dr Alexander
Top rated graduate teaching assistant in Engineering at Imperial College London for 4 consecutive years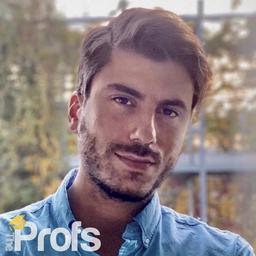 ( 209 Hours )
Online
About Dr Alexander
Attended:
National Technical University of Athens
Imperial College of Science, Technology and Medicine
I specialise in assisting undergraduate BSc/MEng and postgraduate MSc students with exam preparation, dissertation writing and courseworks. All my students attained an exam performance within the range of 68-92% , including cases of resit students with initial performance below 15%.
My educational background:
* Diploma in Civil Engineering - National Technical University of Athens (2008-2013) - Mark 94% - Graduated second amongst 230 students (top 1%).
* MSc in Advanced Structrural and Earthquake Engineering - Imperial College London - Distinction - received four scholarships amounting to £ 30,000 and graduated top of the class, cluster and department, receiving three awards for outstanding performance.
* PhD in Computational Structural Mechanics - Imperial College London - currently author of four journal and five peer-reviewed conference papers and co-owner of a patent - received 7 highly commended awards for teaching excellence at the departmental and engineering faculty levels and ranked top graduate teaching assistant for 4 consecutive years - selected as Global Fellow of Imperial College London and MIT.
Testimonial
The tutors are friendly and helpful, and have given me the confidence to believe in my ability. They do not only help you with doing well in the exam but thoroughly explain everything to give you a deeper knowledge of the subject. They will not move on from an area until you are happy, and are very good at challenging you and making you ask questions around the subject. This increased my understanding but also my interest in the subject and made me enjoy a unit I once hated.