Call anytime: +44 208 004 7639
Online
Modern Foreign Languages (MFL) Tutors
The Profs find expert tutors in any subject and for all levels of study. 98% of our students get their target grades.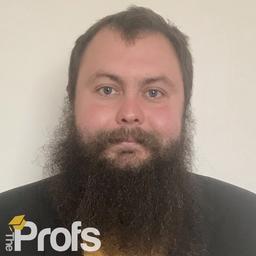 176 Hours Taught
Oxford graduate and experienced Languages and Linguisti...
98% of our students get a
grade increase
We've helped over 13,000 students boost their grades by an average of 13% in their final examinations.
I want to increase my grades
Work with
the best tutors

in the world

40% of our tutors have PhDs, 90% are postgrads, 100% have over two years tutoring experience.

Find My Tutor
Award-Winning


Institution and Services
Best Tuition Business and Best Tuition Delivery to Private Clients of the Year 2023.
Best Customer Service of the Year 2022.
Contact Us
The
highest-rated

tutoring company on TrustPilot since 2016

9 out of 10 customers said they would recommend us to a friend (and they do!)
Find My Online Modern Foreign Languages (MFL) Tutors
Please wait until you are redirected, submitting your enquiry can take up to 5 seconds!
Or fill in the form below and we will call you:
We do not facilitate cheating or academic misconduct in any way.
Please do not call or request anything unethical from our team.
Our Top Modern Foreign Languages (MFL) Tutors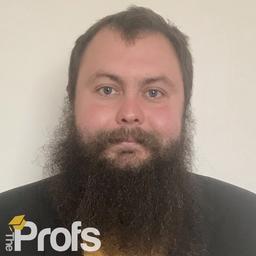 Background Checked
Face to Face or Online
Fast Response Time
Oxford graduate and experienced Languages and Linguistics tutor
Rhys is an experienced, full-time Languages and Linguistics tutor. He has a first-class Bachelor's degree in Modern Languages with Linguistics from the University of Oxford and has been tutoring with The Profs for more than four years. Rhys specialises in Spanish and Linguistics tuition at both school and university-level. He has also successfully supported students applying to top UK universities, including Oxbridge, Edinburgh, Bristol, and more, helping them prepare for admissions tests including the MLAT, OLAT and CLAT for Oxford, and Cambridge's MML and Linguistics admissions assessments.
Attended:
Háskóli Íslands / University of Iceland, Reykjavík
University of Oxford
We Can make the difference
Nima
I went from 43% in first year to receiving a masters offer at the LSE! Having almost failed my first year I decided to get tutoring from The Profs in my second year. Thanks to the brilliant quality of the tutors I managed to score a 1st in my second year and receive an offer for the LSE Masters in Management. A big thank you to The Profs.
We Cover All Subjects
We've Got Your Back. From Anthropology to Zoology, we have you covered.
More subjects
Frequently Asked Questions
Whether you need degree-level tuition in French, German, Spanish, Mandarin, Italian, Arabic or Russian, or need support with your application to study Modern Foreign Languages at university, we'll be able to find you your perfect tutor. Our Modern Foreign Languages tutors are able to help ab initio students with vocabulary and grammar, and more advanced students with topics like literature and culture.
Improving your reading, writing, listening and comprehension skills are key for success with languages. Our Modern Foreign Languages tutors can foster the basics in you and give you the best chances of getting a top class degree. If you are a more advanced student, our specialist Modern Foreign Languages tutors will work to improve your essay writing and spoken fluency.
Our Modern Foreign Languages tutors have helped many students secure offers from leading universities. We are proud of our 90% success rate of securing students an offer from one of their top two university choices.
If you are struggling with penning a perfect personal statement for Modern Foreign Languages or are unsure where to begin with your further reading, The Profs Modern Foreign Languages tutors are on hand. We can help you establish your unique subject interests from those eager to learn more about French Existentialist Literature, to others studying Cyrillic alphabets.
If your grades need improvement to meet your desired Modern Foreign Languages course's entry requirements or you are unsure of how best to structure your application, our Modern Foreign Languages admissions specialist can help you.
Our Modern Foreign Languages tutor team has the resources to help with every element of the process you need, from writing a personal statement that shows you are the candidate that is most deserving of a place, to picking a university and succeeding at your admissions interview (should your chosen course require it).
Our Modern Foreign Languages tutors are highly-qualified, self-employed professionals. Once you are found your perfect match by our in-house team, your new tutor will do their utmost to unlock your potential and help you in achieving the goals that you have set for yourself. Reach out to us to start your Modern Foreign Languages tutoring journey.
Popular Modern Foreign Languages Help Requests
Modern foreign Languages Degree UK
Modern foreign languages Curriculum
Modern Foreign Languages Tutor
French Tutor
Spanish Tutor
German Tutor
Italian Tutor
Russian Tutor
The UK's highest rated tuition company since 2016 on Trustpilot