Call anytime: +44 208 004 7639
Online
Molecular and Cellular Biology Tutors
The Profs find expert tutors in any subject and for all levels of study. 98% of our students get their target grades.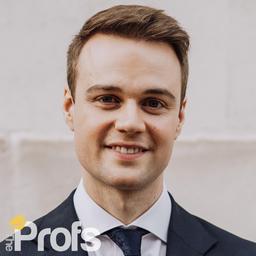 2141 Hours Taught
Experienced Science, Medicine and BMAT tutor with a PhD...
98% of our students get a
grade increase
We've helped over 13,000 students boost their grades by an average of 13% in their final examinations.
I want to increase my grades
Work with
the best tutors

in the world

40% of our tutors have PhDs, 90% are postgrads, 100% have over two years tutoring experience.

Find My Tutor
Award-Winning


Institution and Services
Best Tuition Business and Best Tuition Delivery to Private Clients of the Year 2023.
Best Customer Service of the Year 2022.
Contact Us
The
highest-rated

tutoring company on TrustPilot since 2016

9 out of 10 customers said they would recommend us to a friend (and they do!)
Find My Online Molecular and Cellular Biology Tutors
Please wait until you are redirected, submitting your enquiry can take up to 5 seconds!
Or fill in the form below and we will call you:
We do not facilitate cheating or academic misconduct in any way.
Please do not call or request anything unethical from our team.
Our Top Molecular and Cellular Biology Tutors
We Can make the difference
Nima
I went from 43% in first year to receiving a masters offer at the LSE! Having almost failed my first year I decided to get tutoring from The Profs in my second year. Thanks to the brilliant quality of the tutors I managed to score a 1st in my second year and receive an offer for the LSE Masters in Management. A big thank you to The Profs.
We Cover All Subjects
We've Got Your Back. From Anthropology to Zoology, we have you covered.
More subjects
Frequently Asked Questions
The Profs are the higher education specialists here to help you with your Molecular and Cellular Biology university application or achieve a top classification in your Molecular and Cellular Biology degree. Founded in 2014, we have a seven year proven track record in helping students reach their goals. Let us help you achieve and exceed your degree-based dreams. Whether you envisage yourself studying at Birmingham, Glasgow or York, or already hold a place on a university course, we have the Molecular and Cellular Biology tutors for you.
Our Molecular and Cellular Biology tutors can support you with your undergraduate (BSc) or postgraduate (MSci/MRes) degree. The Profs' team of tutors give the personalised academic support necessary to improve your module credits, and achieve a top degree classification.
The Profs' Molecular and Cellular Biology tutors are selected from the very best educational institutions, so you'll learn insider knowledge on what is expected from you to be awarded top grades. Your Molecular and Cellular Biology tutor will also be carefully matched with you, so you receive the best personalised teaching experience.
Our tutors offer support in any of the disciplines within the top degree courses, including Molecular Biotechnology, Life Sciences, and Immunology. We also help you ace your assessments by helping you perfect your oral examinations and in-course tests.
We also offer comprehensive, long-term support in all areas of the course. The Profs team deliver frequent progress updates, so you understand which areas you've got a good understanding of and which you need more focus on.
The Profs also have a specialised consultancy, providing expert guidance for Molecular and Cellular Biology students applying to top universities. We hold a 90% success rate of helping students secure a spot at their first or second choice university!
Our Molecular and Cellular Biology tutors can teach you how to craft an excellent application, from writing an exceptional personal statement, to preparing for interview questions (if you applicable to one of your chosen universities).
We help you to reach your intellectual potential and do well when you need it the most. 95% of our students would recommend our tutoring to a friend or family member. Get in touch today to start your tutoring journey.
Popular Molecular and Cellular Biology Help Requests
Molecular Biology and Pathology
Structural Molecular Biology
Molecular Biology MSc
Molecular and Cellular Biology MRes
Online Biology Tutor
One-to-one Biology Tuition
Cellular Biology Tutors
The UK's highest rated tuition company since 2016 on Trustpilot