Call anytime: +44 208 004 7639
Neuroscience Tutors
Looking for expert Neuroscience Tuition?
Welcome to The Profs
---
We provide face-to-face Neuroscience tuition in London and online Neuroscience tutors worldwide.
Our Neuroscience tutors are hand-picked from the best universities and rigorously interviewed.
They work with students and professionals at all levels – from beginner to advanced – from all over the world.
Contact us for a free initial consultation and we will find you an expert Neuroscience tutor tailored to your exact needs.
We have a Not Happy? No Charge policy on your first tutorial.
Neuroscience tutoring rates start from £55 per hour with a one-off matching fee of £50 – our pricing is transparent with no hidden costs.
* We do not facilitate cheating or academic misconduct in any way. Please do not call or request anything unethical from our team. *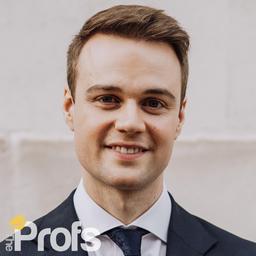 Our Top Neuroscience Tutors
Dr Joe
PhD in Molecular Oncology, Examination Marker at Queen Mary University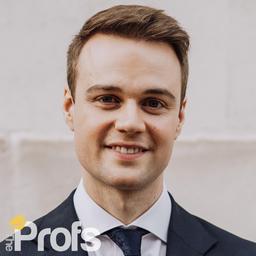 ( 2,150 Hours )
Online
About Dr Joe
Attended:
Queen Mary, University of London (University of London)
During my PhD at Barts Cancer Institute I successfully supervised Masters and Undergraduate students for Barts and the London School of Medicine and Dentistry, all of whom obtained either at least a Merit or a First Class degree, respectively.
I have presented research at national and international academic conferences, for which I have received recognition and awards. Additionally, I have published numerous peer-reviewed scientific journal articles, including two first author publications.
Dr Priscilla
BSc in Astrophysics, MSc in theoretical Physics, PhD in Physics with specialization in Neuroscience/Computational Physics. Currently working in theoretical physics.
( 584 Hours )
Background Check
Face to Face or Online
About Dr Priscilla
Attended:
Università degli studi di Roma La Sapienza
Università degli studi dell'Aquila
I've started my journey in Physics at La Sapienza university of Rome, studying Astrophysics during my BSc, then Theoretical Physics for my MSc, graduating in 2014 with an experimental thesis on beta-amyloids, the fibrils causing Alzheimer's disease. Following my interest in the Neuroscience field, for my PhD work I focused on neurorehabilitation from spinal cord injury, producing a computational model of the locomotor neural network in humans and rats. Now I'm back working on theoretical physics focusing on quantum field theory.
My main strengths are theoretical physics, basic physics (classical mechanics, electromagnetism, thermodynamics), quantum and statistical mechanics, matter physics, computational physics (mainly Python and Neuron) and Neuroscience. I'm also interested in the cognitive side of neuroscience, mostly in unexplained phenomena such as sleep paralysis and in memory systems.
Since 2019 I've been also working as a proofreader for MSc and PhD theses and I've been a scientific advisor for an MA Choreography thesis at Trinity Laban Conservatoire of Music and Dance, London.
Jack
Adept PhD student, specialising in biochemistry and oncology, from University College London
( 120 Hours )
Background Check
Face to Face or Online
About Jack
Attended:
University College London (University of London)
University of Nottingham
Imperial College of Science, Technology and Medicine
My motivation for science, coupled with my ambition has led me to pursing a research career in the biosciences that I hope will lead to teaching the next generation of scientists. I have written for the Imperial College student newspaper, Felix, to convey interesting and relevant ideas in medical biology. I have obtained a thorough understanding of biology, chemistry and biochemistry during my six years of higher education. My strengths lie in my communication and clarity with students, detailed understanding of biological and chemical sciences and analysis of examination questions to devise appropriate answers.
Testimonial
Nairi is a great tutor with a great personality. She saw my mistakes and my weaknesses and challenged me to develop the hidden potentials I had (which I couldn't see). She is truthful with me and is presently monitoring me to better understand my challenges. I would highly recommend her to anyone within the profs and also recommend the profs to friends and family. Thank you.