Call anytime: +44 208 004 7639
Oxbridge Tutors
Looking for expert Oxbridge Tuition?
Welcome to The Profs
---
We provide face-to-face Oxbridge tuition in London and online Oxbridge tutors worldwide.
Our Oxbridge tutors are hand-picked from the best universities and rigorously interviewed.
They work with students and professionals at all levels – from beginner to advanced – from all over the world.
Contact us for a free initial consultation and we will find you an expert Oxbridge tutor tailored to your exact needs.
We have a Not Happy? No Charge policy on your first tutorial.
Oxbridge tutoring rates start from £55 per hour with a one-off matching fee of £50 – our pricing is transparent with no hidden costs.
* We do not facilitate cheating or academic misconduct in any way. Please do not call or request anything unethical from our team. *
Our Top Oxbridge Tutors
Dr Don
Over 12 Years' Experience as a Full-time Tutor, PhD in Philosophy of Maths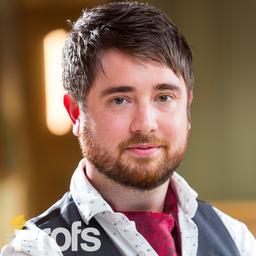 ( 2,874 Hours )
Background Check
Face to Face or Online
About Dr Don
Attended:
University of Cambridge
University College London (University of London)
I am a full-time economics, mathematics, philosophy and psychology and tutor, Cambridge and UCL graduate, and researcher. I am looking to build new relationships with students who are looking for online tuition, via Skype and Bitpaper. I can help with exam preparation in the subjects that i study as well as support for essays and dissertations. CV and references are available on request.
I am an experienced, reliable and punctual tutor. I am able to work flexible hours and deliver a personalised service that caters to the individual needs of my students in an engaging way. I have one PhD in philosophy of maths and am presently writing a second PhD thesis on well-being (economics and psychology).
Dr Jack
PhD (QMUL), MMath (with Distinction) and BA (First Class) (University of Cambridge) in Mathematics, Over 2,000 Hours Experience Tutoring.
( 1,931 Hours )
Background Check
Face to Face or Online
About Dr Jack
Attended:
Queen Mary, University of London (University of London)
Prior Pursglove College
University of Cambridge
I have been a full time Mathematics tutor since March 2018 and have over 2500 hours of experience with private tuition. In this time I have received nine five-star TrustPilot reviews (for The Profs) as well as being nominated for The Profs' "Best Newcomer Award" 2017-2018.
My research specialism is in Combinatorics (sometimes known as discrete mathematics) and Probability. Specifically, graph theory and the theory of random graphs, including geometric random graphs.
Benjamin
PhD candidate in Aerodynamics with a Master's of Engineering (Aerospace and Aerothermal Engineering) from the University of Cambridge.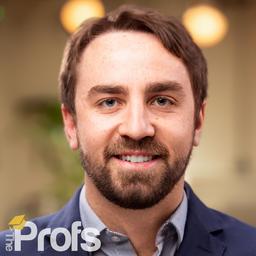 ( 634 Hours )
Background Check
Online
About Benjamin
Attended:
University of Southampton
University of Cambridge
I am studying for a PhD in the Aerodynamics and Flight mechanics group at Southampton University and have a Masters of Engineering in Aerospace and Aerothermal engineering from the University of Cambridge (Trinity College). I am an award-winning engineer with national and Cambridge departmental prizes in computational modelling, mechatronics, and software development.
Outside of academia I am a qualified private pilot and experienced technical scuba diver. I am also a reservist in the British Army's Royal Engineers where I support their national airfields infrastructure team.
Testimonial
Within a day I had a tutor. I had five and half interesting and information-rich hours via Skype that sorted every problem out. I am not going to mention my tutor's name in this review because she is excellent and I want her to be all MINE and no sharing. For the first time in my academic life, I realise what quality tutoring can mean. I feel privileged. I have caught up. I feel supported. I feel safe. I am very glad I made that step forward into learning, into perseverance, into new knowledge, into understanding, into growth. It's been great so far. I am sure it will get even better. So a very happy "Thank You" to The Profs.