Call anytime: +44 208 004 7639
Our Success Rates Speak For Themselves
Over 90% of our postgraduate applicants receive an offer from their first or second choice universities.
Without our support
With
The Profs
Contact Us
A Track Record of Success
Our education consulting team works with students for university admissions at all levels.

We have a proven track record of success with over 90% of our students obtaining offers from their first or second choice universities.
Here are just a few of our recent successes:
Our Top Oxford Admissions consultants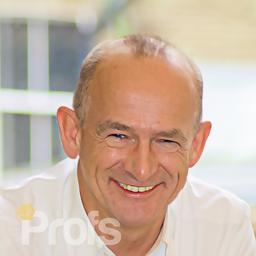 Graeme
Current Literary Fellow at Goldsmiths University, 1st Class Degree in English and French, Has Been Published in The Times
View Profile
Hire Graeme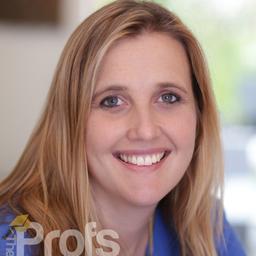 Dr Helen
PhD in criminology and social psychology, Oxford graduate, fully qualified barrister, extensive experience in social research and public policy
View Profile
Hire Dr Helen
Katie
Former Lecturer and Highly Experienced Tutor Specialising in Statistics, Mathematics and Actuarial Science
View Profile
Hire Katie
This is just a snapshot of some of our tutors, for more profiles call us
+ 44 208 004 7639
Is The Profs' Oxford Admissions consulting right for you?
The Profs provides leading application consulting services for top UK universities.

Our expert consultants provide bespoke guidance to assist you with your degree support. The Profs have a proven track record of success, which has been built over seven years. We boast a 90% success rate with students receiving an offer from their first or second choice universities.
What sets our online Oxford Admissions Programs apart?
Carefully Screened
We only accept the best 3% of tutors that apply to work with us. This gives The Profs one of the toughest approval process of any UK tutoring company. This provides our students with the knowladge that they are receiving a first class service.
Highly Experienced
Our tutors are more than just recent undergraduate students. The majority of our tutors have postgraduate degrees and higher qualifications, with many of them holding PhDs.
Inside Information
Our tutors are academics themselves, with many of them having worked in university admissions. They have the inside scoop on what universities are looking for from their applicants.
Popular Subjects and Courses
Other Tuition Requests
How An Oxford Admissions Consultant Can Help School You
Getting into Oxford University to study a postgraduate degree is a dream for many, but it's also a stressful and competitive process. The university receives over 55,000 applications (both undergraduate and postgraduate) each year, and only admits around 15% of applicants. The Profs' tutors support students with the Oxford admissions process at all levels, but specialise in postgraduate admissions, helping students to win a place. Our expert postgraduate tutors provide guidance on how to write your personal statement or UCAS application form, help you prepare for interviews and admissions tests, as well as giving advice about references. We also have specialist programmes to advise with more niche postgraduate applications.
The Profs have worked hard over the past seven years, building up our network of academics from Oxford and other leading universities. We will match you with an academic tutor based on your subject preferences, so that they understand what you need to target to meet your postgraduate admissions requirements. We also work closely with former admissions tutors and those that have seen the application process at close quarters, so can advise you on what the universities are currently looking for in postgraduate candidates.
We have the UK's largest private network of admissions tutors all of whom have been thoroughly vetted, so you can trust that you are working with the right people. Each of our clients have their own dedicated postgraduate admissions manager who will be on hand to help with any problems during the process, and to provide reports on progress.
We receive great feedback from aspiring postgraduate students who have used our services in the past, with the overall quality and speed of our service often being prized. Contact our team to get guidance on postgraduate Oxford admissions.
Rebecca Thompson
Senior Client Manager
Joe Robbins
Head of Consulting
Richard Evans
Founder & Education Expert
Get Started with a message to our Admissions Consulting team today
Our team is available to speak with you 24/7 and will be able to give you more information on how to maximise your chances of success.
The UK's highest rated tuition company since 2016 on Trustpilot