Call anytime: +44 208 004 7639
Oxford Tutors
Looking for expert Oxford Tuition?
Welcome to The Profs
---
We provide face-to-face Oxford tuition in London and online Oxford tutors worldwide.
Our Oxford tutors are hand-picked from the best universities and rigorously interviewed.
They work with students and professionals at all levels – from beginner to advanced – from all over the world.
Contact us for a free initial consultation and we will find you an expert Oxford tutor tailored to your exact needs.
We have a Not Happy? No Charge policy on your first tutorial.
Our pricing is transparent with no hidden costs.
* We do not facilitate cheating or academic misconduct in any way. Please do not call or request anything unethical from our team. *
Our Top Oxford Tutors
Dr Helen
PhD in criminology and social psychology, Oxford graduate, fully qualified barrister, and extensive experience in social research and public policy.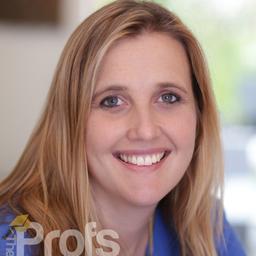 ( 493 Hours )
Background Check
Face to Face or Online
About Dr Helen
Attended:
University of Oxford
University of Edinburgh
University of Kent
I have a background in law, social policy, sociology, social psychology and criminology. However, I also support a range of subject areas and currently teach a numeracy and computer skills course, as well as tutoring social work, business, and law/social science students.
I offer:
- academic tutoring and skills development, including essay writing, engaging with subject matter, and how to form arguments
- dissertation/coursework support from inception to completion
- holistic support, addressing any aspect of a student's life so that they are better able to focus on their studies
- career and future planning
I have a strong academic background and an in-depth knowledge of universities and what it takes to perform academically. I help my students to succeed on their own merit and to develop transferable skills such as writing and critical thinking. I work holistically with each student so that they can bring any aspect of their lives to the tutoring sessions to be addressed. This provides a confidential space and has a wider focus than more conventional forms of tutoring. My sessions are designed to support, challenge, inspire, and build confidence.
Dr Claire
Full-time tutor with over 10 years teaching experience, DPhil in Biochemistry from University of Oxford.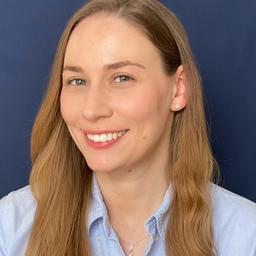 ( 223 Hours )
Background Check
Online
About Dr Claire
Attended:
Cardiff University
University of Oxford
I am an erudite and very capable educator with over 10 years of teaching experience in Biology, Chemistry, Physics and Mathematics at both GCSE-level and A-level.
I gained my DPhil in Molecular Biochemistry and Chemical Biology from the University of Oxford. During my DPhil I published first-author papers in highly-regarded journals and filed a patent on my research. I also gave undergraduate tutorials and I was an admissions interviewer in the Biochemistry department for three years.
I work full-time as a private tutor and educational consultant. I am highly organized and plan my lessons thoroughly to ensure my students gain in both knowledge and confidence. I also ensure my students develop good examination technique with plenty of practice answering exam-style questions. I am an Assessment Specialist with both CIE and OCR and thus have an excellent understanding of the examination process.
Sean
Experienced Data Scientist and Tutor, MSc Machine Learning (UCL), Part III Mathematics (Cambridge)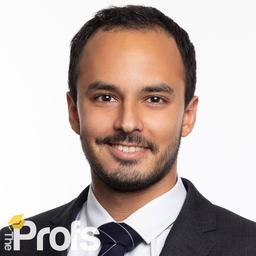 ( 198 Hours )
Background Check
Face to Face or Online
About Sean
Attended:
University College London (University of London)
Imperial College of Science, Technology and Medicine
University of Cambridge
I am a data scientist advising clients on how to make their data come to life using the latest data science and machine learning tools in Python and R.
I provide tutoring services in mathematics, statistics and programming, as well as in standardised testing (GMAT/GRE/AP courses).
I can also help with gaining admission into selective maths- or coding-heavy courses.
Testimonial
From beginning to end my experience with The Profs has been excellent. The administrative staff were all so helpful and friendly, making the matching process quick and enjoyable. My tutor was also very knowledgeable and helped me understand topics I previously struggled with. I am confident that the service I received and the help from my tutor played a pivotal role in my success. All in all, I have been really impressed with The Profs and have no hesitation in recommending them to every student at any level. I am sure the team will also be able to help you!