Call anytime: +44 208 004 7639
Pharmacology Tutors
Looking for expert Pharmacology Tuition?
Welcome to The Profs
---
We provide face-to-face Pharmacology tuition in London and online Pharmacology tutors worldwide.
Our Pharmacology tutors are hand-picked from the best universities and rigorously interviewed.
They work with students and professionals at all levels – from beginner to advanced – from all over the world.
Contact us for a free initial consultation and we will find you an expert Pharmacology tutor tailored to your exact needs.
We have a Not Happy? No Charge policy on your first tutorial.
Our tutoring rates can be found on our pricing page. Our pricing is transparent with no hidden costs.
* We do not facilitate cheating or academic misconduct in any way. Please do not call or request anything unethical from our team. *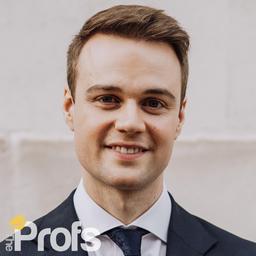 Our Top Pharmacology Tutors
Dr Ramsay
My overall philosophy of teaching is simple: I hope to make the students that I interact with some how richer from their experience(s) with me. A part of my role as a teacher is to facilitate the learning of factual information and key principles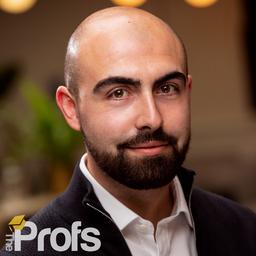 ( 1,526 Hours )
Background Check
Face to Face or Online
About Dr Ramsay
Attended:
Queen Mary, University of London (University of London)
Queen Margaret University
I am an enthusiastic and energetic individual who is both self-motivated and proactive. An excellent communicator at all levels internal & external can be relied on to work well both as part of a team and individually. I thrive on a challenge and have delivered my best results when faced with pressing targets.
As well as possessing a BSc, MSc, and PhD from Queen Margaret's University and The London School of Medicine, I have a vast experience of teaching at all levels. Currently I teach two days a week, lecturing in Critical Analysis.
Will
Medical Degree from University College London, Science Communicator and Specialist in Medical Admissions Support.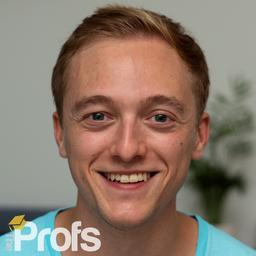 ( 54 Hours )
Background Check
Online
About Will
Attended:
University College London (University of London)
I currently work in Scientific Communications. I spend my day 'translating' complicated medical and research topics into engaging and informative content. With a great eye for detail I can quickly pinpoint ways to improve your personal statement and help you tick the right boxes for an admissions team.
I teach researchers how best to communicate their research to various audiences, ranging from healthcare professionals to patients. As the leader of several teams I look to get the best out of all my teammates; by nurturing strengths and identifying areas of improvement I do the same for my tutees.
Testimonial
I've had a great experience with The Profs. The people I spoke to were lovely and found the perfect tutor for me in about a week; the whole process was super easy and efficient. Andrew my tutor has been amazing, and worth every penny! He is an expert in the field, so there is nothing he can't help with, but he is still happy to help with basic stuff and is great at explaining things to a beginner. I was initially slightly sceptical about online tuition, but it has actually been great and I hardly notice the difference – if anything it is better as no-one has to do any travelling and it is very flexible. I've used other (cheaper, slightly rubbish) tutors before, but my experience with The Profs has totally changed my expectations and I would never use another site again; even as a poor student I think my lessons are definitely worth the expense. I am now even enjoying the subject, which I never thought possible!