Call anytime: +44 208 004 7639
Online
Philosophy Test Tutors
The Profs find expert tutors in any subject and for all levels of study. 98% of our students get their target grades.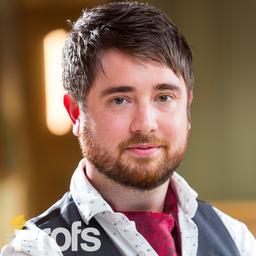 4298 Hours Taught
Cambridge and UCL graduate with more than 11 years' e...
98% of our students get a
grade increase
We've helped over 13,000 students boost their grades by an average of 13% in their final examinations.
I want to increase my grades
Work with
the best tutors

in the world

40% of our tutors have PhDs, 90% are postgrads, 100% have over two years tutoring experience.

Find My Tutor
Award-Winning


Institution and Services
Best Tuition Business and Best Tuition Delivery to Private Clients of the Year 2023.
Best Customer Service of the Year 2022.
Contact Us
The
highest-rated

tutoring company on TrustPilot since 2016

9 out of 10 customers said they would recommend us to a friend (and they do!)
Find My Online Philosophy Test Tutors
Please wait until you are redirected, submitting your enquiry can take up to 5 seconds!
Or fill in the form below and we will call you:
We do not facilitate cheating or academic misconduct in any way.
Please do not call or request anything unethical from our team.
Our Top Philosophy Test Tutors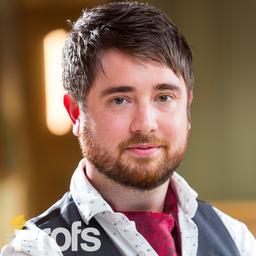 Background Checked
Face to Face or Online
Fast Response Time
Cambridge and UCL graduate with more than 11 years' experience tutoring Economics, Mathematics, Philosophy and Psychology
Dr Don is a highly experienced, full-time Economics, Mathematics, Philosophy and Psychology tutor. He has two Master's degrees in Mathematics (from the University of Cambridge) and Philosophy (from UCL), as well as two PhDs from UCL and the University of London, and more than 11 years' tutoring experience. Dr Don has successfully supported students with applications to Oxbridge and has tutored university students at Oxbridge, LSE and Harvard. He adopts a personalised approach to tutoring his students and encourages them to build on their strengths and develop the necessary skills for higher-level study.
Attended:
University of Cambridge
University College London (University of London)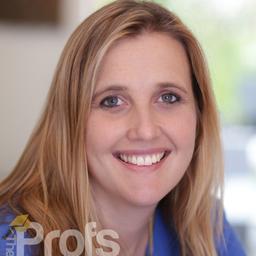 Background Checked
Face to Face or Online
Fast Response Time
Experienced Humanities tutor and Oxford graduate with a PhD in Criminology and Social Psychology
Dr Helen is an experienced humanities tutor and Oxford graduate. She has a PhD in Criminology and Social Psychology and is a fully qualified Barrister. Dr Helen has successfully supported students at school and university-level, covering a range of topics, including Law, Social Policy, Sociology, Social Psychology, Business, Criminology, and more. She also helps students with essay-writing, research projects, dissertations, and developing the critical thinking, study skills and self-confidence necessary for further education.
Attended:
University of Oxford
University of Edinburgh
University of Kent
Background Checked
Online
Fast Response Time
Professional university lecturer with degrees in Philosophy from Cambridge and Birkbeck University
Dr Karl is a passionate Philosophy tutor and professional university lecturer. He has a Master's in Philosophy from the University of Cambridge and a PhD in Philosophy from Birkbeck, University of London. Dr Karl has successfully supported both school and university-level students in a range of subjects, including Philosophy, Theology, Religion, English, and more. He has expansive knowledge of his subject areas as well as the UK university admissions process, and is able to help students prepare for study at top universities, including Oxbridge, UCL, Birkbeck and more. Dr Karl also has more than 5 years' experience as an academic proofreader and can provide students with guidance on essays, dissertations, research projects, and more.
Attended:
Birkbeck College (University of London)
University of Cambridge
University College London (University of London)
Background Checked
Face to Face or Online
Fast Response Time
Expert Politics, Philosophy, Economics and Oxbridge admissions tutor with a degree in PPE from Oxford
Carolina is a talented Philosophy tutor and seminar teacher. She has a degree in PPE from Oxford University and is currently studying a Master's in Philosophy at the Humboldt. She has extensive experience in teaching a range of topics within Politics and Philosophy. Carolina specialises in teaching German philosophy, moral philosophy, political theory, political sociology, critical theory, postcolonial thought, Marxism, epistemology, and international relations. Her main areas of research are political philosophy and critical theory. She has a wealth of experience in supporting students with all elements of the Oxbridge admissions process, and tutoring academic writing and research skills. Carolina has held a range of educating and mentoring roles which have reinforced her abilities as a tutor.
Attended:
University of Oxford
Humboldt University Berlin
New York University
We Can make the difference
Nima
I went from 43% in first year to receiving a masters offer at the LSE! Having almost failed my first year I decided to get tutoring from The Profs in my second year. Thanks to the brilliant quality of the tutors I managed to score a 1st in my second year and receive an offer for the LSE Masters in Management. A big thank you to The Profs.
We Cover All Subjects
We've Got Your Back. From Anthropology to Zoology, we have you covered.
More subjects
Frequently Asked Questions
Get into Oxford to study philosophy with the help of our top Philosophy Test tutors.
The Philosophy Test is one of the crucial first steps to a student's successful application to study philosophy at Oxford. Preparing for the Thinking Skills Assessment requires the development of students' philosophical reasoning skills.
Our expert Philosophy tutors will work with you to make you feel comfortable and confident with difficult concepts within your degree. Whether you need help organising your time or an all-around intensive preparation for the Philosophy Test, our experienced Philosophy Test tutors can help you reach your goals and get you access to your chosen course at university. Our Philosophy tutors consist of distinguished academic from the UK's top universities.
Your Philosophy Test tutor will guide you through every step of your preparation. This is a very stressful time in any students' life as you deal with the pressures of A Levels as well as university applications. Your tutors will be able to motivate and encourage you whilst providing question practise and meticulous feedback aimed at helping you improve.
Adequate support and guidance from our Philosophy Test tutors helps philosophy students deepen their analytical, critical thinking and logical reasoning skills. As a result, students who work with our Philosophy Test tutors are in a much stronger position heading into their interview and starting their course.
Popular Philosophy Test Help Requests
Oxford philosophy entry requirements
Oxford pre-interview assessment
Oxford philosophy test mark scheme
Oxford entrance exam questions
Oxford philosophy test past papers
The UK's highest rated tuition company since 2016 on Trustpilot