Call anytime: +44 208 004 7639
Philosophy Tutors
Looking for expert Philosophy Tuition?
Welcome to The Profs
---
We provide face-to-face Philosophy tuition in London and online Philosophy tutors worldwide.
Our Philosophy tutors are hand-picked from the best universities and rigorously interviewed.
They work with students and professionals at all levels – from beginner to advanced – from all over the world.
Contact us for a free initial consultation and we will find you an expert Philosophy tutor tailored to your exact needs.
We have a Not Happy? No Charge policy on your first tutorial.
Philosophy tutoring rates start from £55 per hour with a one-off matching fee of £50 – our pricing is transparent with no hidden costs.
* We do not facilitate cheating or academic misconduct in any way. Please do not call or request anything unethical from our team. *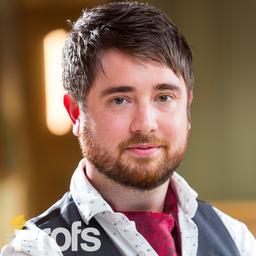 Our Top Philosophy Tutors
Dr Don
Over 12 Years' Experience as a Full-time Tutor, PhD in Philosophy of Maths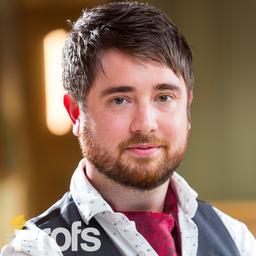 ( 2,874 Hours )
Background Check
Face to Face or Online
About Dr Don
Attended:
University of Cambridge
University College London (University of London)
I am a full-time economics, mathematics, philosophy and psychology and tutor, Cambridge and UCL graduate, and researcher. I am looking to build new relationships with students who are looking for online tuition, via Skype and Bitpaper. I can help with exam preparation in the subjects that i study as well as support for essays and dissertations. CV and references are available on request.
I am an experienced, reliable and punctual tutor. I am able to work flexible hours and deliver a personalised service that caters to the individual needs of my students in an engaging way. I have one PhD in philosophy of maths and am presently writing a second PhD thesis on well-being (economics and psychology).
Dr Helen
PhD in criminology and social psychology, Oxford graduate, fully qualified barrister, and extensive experience in social research and public policy.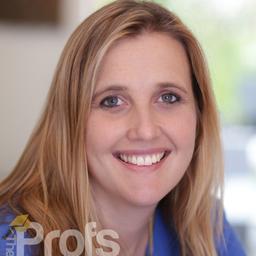 ( 493 Hours )
Background Check
Face to Face or Online
About Dr Helen
Attended:
University of Oxford
University of Edinburgh
University of Kent
I have a background in law, social policy, sociology, social psychology and criminology. However, I also support a range of subject areas and currently teach a numeracy and computer skills course, as well as tutoring social work, business, and law/social science students.
I offer:
- academic tutoring and skills development, including essay writing, engaging with subject matter, and how to form arguments
- dissertation/coursework support from inception to completion
- proof reading and editing
- holistic support, addressing any aspect of a student's life so that they are better able to focus on their studies
- career and future planning
I have a strong academic background and an in-depth knowledge of universities and what it takes to perform academically. I help my students to succeed on their own merit and to develop transferable skills such as writing and critical thinking. I work holistically with each student so that they can bring any aspect of their lives to the tutoring sessions to be addressed. This provides a confidential space and has a wider focus than more conventional forms of tutoring. My sessions are designed to support, challenge, inspire, and build confidence.
Dr Karl
Lecturer with extensive online teaching experience, PhD in Philosophy and Oxbridge experience
( 281 Hours )
Background Check
Online
About Dr Karl
Attended:
Birkbeck College (University of London)
University of Cambridge
University College London (University of London)
I am an experienced and passionate teacher whose practice is informed by my work as both a Lecturer and a Tutor at university level (with the University of Nottingham, the University of London and the University of Hertfordshire), as well as by my work in academic philosophy. Having taught throughout my doctoral studies both within my core academic expertise and in other areas, I am highly adaptable in my approach and have a keen understanding of the skills required for any student to write well, especially to meet the demands of higher education. Having studied at both the University of London and the University of Cambridge I also have an intimate understanding of the expectations and characters of different academic institutions.
I have published academic work in Philosophy as well as more publicly accessible work in the subject (for instance, writing for *The Philosophers' Magazine*), and I have also published several pieces of fiction. This has helped to build my strong understanding of the qualities required for clear and effective writing, which I integrate with all of my teaching. I have taught students online both one-to-one and in group settings, from secondary school to undergraduate level.
I am also experienced in teaching at pre-university level, having tutored A-Level and GCSE students in Philosophy, Religious Studies, English and Mathematics. I recently started working with a charity offering tutoring catered to students having to re-take GCSE English or Mathematics, which has given me valuable insight into some of the obstacles students can face when trying to study these subjects.
Testimonial
Nairi is a great tutor with a great personality. She saw my mistakes and my weaknesses and challenged me to develop the hidden potentials I had (which I couldn't see). She is truthful with me and is presently monitoring me to better understand my challenges. I would highly recommend her to anyone within the profs and also recommend the profs to friends and family. Thank you.