Call anytime: +44 208 004 7639
Physics Tutors
Looking for expert Physics Tuition?
Welcome to The Profs
---
We provide face-to-face Physics tuition in London and online Physics tutors worldwide.
Our Physics tutors are hand-picked from the best universities and rigorously interviewed.
They work with students and professionals at all levels – from beginner to advanced – from all over the world.
Contact us for a free initial consultation and we will find you an expert Physics tutor tailored to your exact needs.
We have a Not Happy? No Charge policy on your first tutorial.
Physics tutoring rates start from £55 per hour with a one-off matching fee of £50 – our pricing is transparent with no hidden costs.
* We do not facilitate cheating or academic misconduct in any way. Please do not call or request anything unethical from our team. *
Our Top Physics Tutors
Dr Paul
Over 15 Years of Tutoring Experience with an MSc in Astrophysics and PhD in Mathematics
( 3,939 Hours )
Online
About Dr Paul
Attended:
Queen Mary, University of London (University of London)
I have been tutoring and can teach all levels for Mathematics, statistics and econometrics up to PhD, as well as all for Physics up to Masters level. I have worked with students from a variety of UK universities (e.g. LSE, Cambridge, Oxford, Imperial, Warwick, UCL etc) as well as international universities such as Harvard, Cornell, Macquarie (Sydney).
I have an undergraduate degree in applied physics and mathematics, a PhD in mathematics, and have recently completed a masters in astrophysics. I worked for eight years in an investment bank, developing and coding up option pricing models.
Dr Nicholas
Experienced Examiner of Physics and Mathematics, Teacher of All Levels, Ex-Principle University Lecturer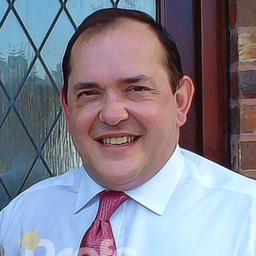 ( 3,415 Hours )
Background Check
Face to Face
About Dr Nicholas
Attended:
Queen Mary, University of London (University of London)
Cardiff University
After obtaining 15 O levels, 5 A levels and 2 S levels at School I obtained a first class honours degree in physics and mathematics with my major physics topic being astrophysics from London University. I am friendly, compassionate and approachable. I am passionate about education, always striving for the best in every student, allowing them to reach their maximum potential. I teach A Level, STEP, NSAA, MAT, as well as undergraduate and higher levels.
I am a very experienced teacher and tutor who has helped numerous students of all abilities in Physics, Mathematics and Chemistry. I was previously a Headteacher of a Secondary school and believe that effort is more important than natural ability. I have tutored up to university level in Mathematics and Physics and taught Chemistry to students up to age 18.
Dr David
Over 30 Years Teaching Experience, Deputy Director of the Graduate School at Imperial College
( 1,342 Hours )
Background Check
Face to Face or Online
About Dr David
Attended:
University College London (University of London)
Imperial College of Science, Technology and Medicine
University of Bristol
I am a highly experienced Physics and Mathematics tutor. I tutor students between the ages of 10 and 18, preparing them for entrance exams, GCSE and A levels. I also assist students with UCAS applications and university interviews and have recent experience of teaching mid-career students for exams such as GAMSAT.
Recently I won a prize as the best new tutor in 2019 at the Profs, and last academic year my six A level Physics students achieved five A Stars and an A respectively.
Testimonial
Leo was my tutor for the duration of my time using the Profs and there is only one word to describe him… a genius!! – I had been trying to pass my exam for a year. The style of online tutorials via the ingenious app BitPaper fit in perfectly with my weekly schedule, the lessons were taught in a way to suit my learning ability and Leo was always patient and happy to explain any little detail I didn't understand. I highly recommend The Profs, from the initial contact with the organiser, to speaking with my tutor, down to the weekly invoices it was all super-efficient and organised. Needless to say I passed my exam at the next sitting and it was all down to the Profs help! Danielle