Call us 24/7: +44 208 004 7639
Physics Tutors
Looking for expert Physics Tuition?
Welcome to The Profs
---
We provide face-to-face Physics tuition in London and online Physics tutors worldwide.
Our Physics tutors are hand-picked from the best universities and rigorously interviewed.
They work with students and professionals at all levels – from beginner to advanced – from all over the world.
Contact us for a free initial consultation and we will find you an expert Physics tutor tailored to your exact needs.
We have a Not Happy? No Charge policy on your first tutorial.
Physics tutoring rates start from £55 per hour with a one-off matching fee of £50 – our pricing is transparent with no hidden costs.
* We do not facilitate cheating or academic misconduct in any way. Please do not call or request anything unethical from our team. *
Our Top Physics Tutors
Dr Chin
MEng and PhD in Chemical Engineering from Imperial College London
Face to Face or Online
About Dr Chin
I'm from Malaysia, and I can speak in English, Mandarin and Malay. I graduated from Imperial College London with my PhD in Chemical Engineering. I enjoy teaching, and I feel the need to help students who require further clarification or have the desire to know more.
I have been in the UK for more than 15 years, and I had many juniors who seek advice from me in terms of preparation for exams, writing reports, preparing presentation and thesis writing. I like to relate advice based on my personal experience, because I believe that is the best way to communicate.
Dr Claire
Full-time tutor with over 10 years teaching experience, DPhil in Biochemistry from University of Oxford.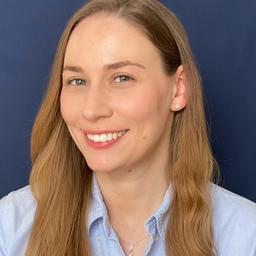 Background Check
Online
About Dr Claire
I am an erudite and very capable educator with over 10 years of teaching experience in Biology, Chemistry, Physics and Mathematics at both GCSE-level and A-level.
I gained my DPhil in Molecular Biochemistry and Chemical Biology from the University of Oxford. During my DPhil I published first-author papers in highly-regarded journals and filed a patent on my research. I also gave undergraduate tutorials and I was an admissions interviewer in the Biochemistry department for three years.
I work full-time as a private tutor and educational consultant. I am highly organized and plan my lessons thoroughly to ensure my students gain in both knowledge and confidence. I also ensure my students develop good examination technique with plenty of practice answering exam-style questions. I am an Assessment Specialist with both CIE and OCR and thus have an excellent understanding of the examination process.
Dr David
Over 30 Years Teaching Experience, Deputy Director of the Graduate School at Imperial College
Background Check
Face to Face or Online
About Dr David
I am a highly experienced Physics and Mathematics tutor. I tutor students between the ages of 10 and 18, preparing them for entrance exams, GCSE and A levels. I also assist students with UCAS applications and university interviews and have recent experience of teaching mid-career students for exams such as GAMSAT.
Recently I won a prize as the best new tutor in 2019 at the Profs, and last academic year my six A level Physics students achieved five A Stars and an A respectively.
Testimonial
Leo was my tutor for the duration of my time using the Profs and there is only one word to describe him… a genius!! – I had been trying to pass my exam for a year. The style of online tutorials via the ingenious app BitPaper fit in perfectly with my weekly schedule, the lessons were taught in a way to suit my learning ability and Leo was always patient and happy to explain any little detail I didn't understand. I highly recommend The Profs, from the initial contact with the organiser, to speaking with my tutor, down to the weekly invoices it was all super-efficient and organised. Needless to say I passed my exam at the next sitting and it was all down to the Profs help! Danielle
The Profs Reviews: Live Feed
Contact us to find out more
We are here to help
Contact Us