Call anytime: +44 208 004 7639
Our Success Rates Speak For Themselves
Over 90% of our postgraduate applicants receive an offer from their first or second choice universities.
Without our support
With
The Profs
Contact Us
A Track Record of Success
Our consultancy team works with students for university admissions at all levels.

We have a proven track record of success with over 90% of our students obtaining offers from their first or second choice universities.
Here are just a few of our recent successes:
Our Top Psychology Help Admissions consultants
Dr Amar
FA Charter Holder, Former lecturer of Economics at Stanford University, PhD in Economics
View Profile
Hire Dr Amar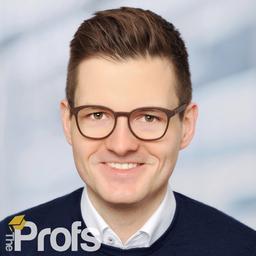 Dr Franz
Former Lecturer and Highly Experienced Tutor Specialising in Statistics, Mathematics and Actuarial Science
View Profile
Hire Dr Franz
This is just a snapshot of some of our tutors. For more profiles, call us:
+ 44 208 004 7639
Is The Profs' Psychology help right for you?
The Profs provides leading application consulting services for top UK universities.

Our expert consultants provide bespoke guidance to assist you with your university application and degree. The Profs have a proven track record of success, which has been built over seven years. We boast a 90% success rate of students receiving an offer from their first or second choice universities.
What sets our online Psychology help apart?
Carefully Screened
We only accept the best 3% of tutors that apply to work with us. This gives The Profs one of the toughest approval process of any UK tutoring company and assures our students that they are receiving a first-class service.
Highly Experienced
Our tutors are more than just recent undergraduate students. 98% of our tutors have postgraduate degrees, with many of them holding PhDs.
Inside Information
Our tutors are academics themselves, with many of them having worked in university admissions. They have the inside scoop on what universities are looking for from their applicants.
Other Tuition Requests
How a Psychology Admissions Advisor Can Help You
Getting into a top university for Psychology is tough. You are likely to be competing against some of the best students in the UK and worldwide for a few hundred, highly envied places. Our team of academic tutors can provide the Psychology help you require to study at the university of your dreams. We help students applying for Bachelors, Masters and Doctorate degrees and have tutors with the appropriate qualifications to support at every level.
The Profs are here to help you beat the odds by providing expert advice on how best to approach your application in order to not only get accepted, but also secure a high-class degree. We offer tutoring sessions online, at times to suit you, so you can get the most out of the Psychology help we provide.
We know that getting into one of the top universities is hard enough without having second-rate tutors or poor quality study materials holding you back, so we only work with a handful of the top tutors that apply to us. This way, you can rest assured that you are getting a top quality Psychology help service.
Our team offers short-term help with specific areas of the application process or can offer premium packages that provide long-term, comprehensive support. We'll arm you with everything you need so that when it comes to writing your personal statement, attending interviews, or even choosing what courses will aid your career prospects after graduation, you'll be prepared.
Get in touch with our team for help applying for a Psychology degree today.
Rebecca Thompson
Senior Client Manager
Joe Robbins
Head of Consulting
Richard Evans
Founder & Education Expert
Get started with our admissions services today
Our team is available to speak with you 24/7 and will be able to give you more information on how to maximise your chances of success.
The UK's highest rated tuition company since 2016 on Trustpilot