Call us 24/7: +44 208 004 7639
SPSS Tutors
Looking for expert SPSS Tuition?
Welcome to The Profs
---
We provide face-to-face SPSS tuition in London and online SPSS tutors worldwide.
Our SPSS tutors are hand-picked from the best universities and rigorously interviewed.
They work with students and professionals at all levels – from beginner to advanced – from all over the world.
Contact us for a free initial consultation and we will find you an expert SPSS tutor tailored to your exact needs.
We have a Not Happy? No Charge policy on your first tutorial.
SPSS tutoring rates start from £55 per hour with a one-off matching fee of £50 – our pricing is transparent with no hidden costs.
* We do not facilitate cheating or academic misconduct in any way. Please do not call or request anything unethical from our team. *
Our Top Spss Tutors
Dr Bianca
Lecturer, Research Consultant & Tutor, Ph.D in Health Psychology/ Psychobiology.
Background Check
Face to Face or Online
About Dr Bianca
I am an experienced lecturer in health-sciences, psychology, and social science-related fields with a demonstrated history of working in the higher education industry. I am the founder of Evidence it - Evidence-based research.
I am skilled in Research Design, Quantitative Data Analytical Skills & Management, Academic Supervision. On top of this I provide E-Learning Support and Training.
Dr Helen
PhD in criminology and social psychology, Oxford graduate, fully qualified barrister, and extensive experience in social research and public policy.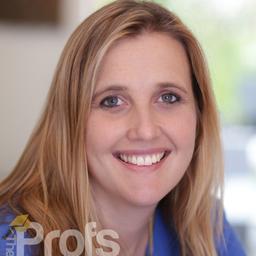 Background Check
Face to Face or Online
About Dr Helen
I have a background in law, social policy, sociology, social psychology and criminology. However, I also support a range of subject areas and currently teach a numeracy and computer skills course, as well as tutoring social work, business, and law/social science students.
I offer:
- academic tutoring and skills development, including essay writing, engaging with subject matter, and how to form arguments
- dissertation/coursework support from inception to completion
- proof reading and editing
- holistic support, addressing any aspect of a student's life so that they are better able to focus on their studies
- career and future planning
I have a strong academic background and an in-depth knowledge of universities and what it takes to perform academically. I help my students to succeed on their own merit and to develop transferable skills such as writing and critical thinking. I work holistically with each student so that they can bring any aspect of their lives to the tutoring sessions to be addressed. This provides a confidential space and has a wider focus than more conventional forms of tutoring. My sessions are designed to support, challenge, inspire, and build confidence.
Dr Keely
Chartered Psychologist with 8 Years' Tutoring Experience and a PhD in Organisational Psychology from King's College London.
Online
About Dr Keely
I am a researcher, tutor and practitioner working in the field of Organisational Psychology. I have a wide collaboration network with Russell Group and other highly ranked universities in the UK. My research interests are eclectic, including organisational recruitment, selection and assessment, individual differences, consumer behaviour, and employee health and well-being. I have published in the International Journal of Selection and Assessment and produced an array of non-academic publications for a host of universities and organisations. My practitioner experience includes Graduate Talent Assessment for a global investment management firm and I have extensive experience working in Higher Education Marketing, Recruitment and Admissions.
I have been tutoring for the past eight years. This has included working as an International Programme Tutor for the University of London, Associate Lecturer at Goldsmiths, and Visiting Tutor at King's College London. I have worked as a private tutor for the past six years and have a consistent track record of five star student evaluations. Additionally, I have successfully mentored students in securing offers on undergraduate and postgraduate (including doctoral) courses at top universities.
Testimonial
I have had a fruitful and successful experience with The Profs. They have highly qualified teachers who take their time to understand their students and they always go the extra mile to ensure that their students excel. I will definitely recommend The Profs to everyone!!
The Profs Reviews: Live Feed
Contact us to find out more
We are here to help
Contact Us