Staying in London during the festive season might make you feel isolated, especially if your family is not in the UK with you. Are you an international student and looking for tips on how to make the most of London during the festive season? Here are eight things you can do to feel festive on a budget.
University Christmas parties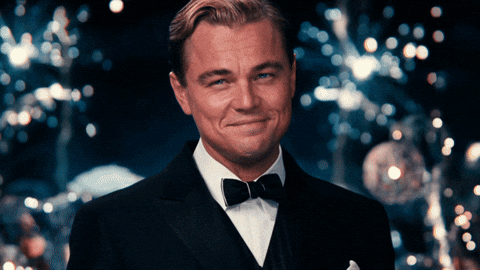 Most universities organise Christmas parties in the lead up to the official holiday. This is your chance to exchange gifts with your friends/colleagues in a Christmasy atmosphere and to find out who your Secret Santa is. It is also a good chance to learn who is staying in London over the Christmas holiday. Many universities put on special events for international students long after term has ended. Be sure to keep your eye out for these.
Free Christmas concerts
From Monday 11 to Friday 22 December nearly 40 carol singing groups gather beneath the famous Trafalgar Square Christmas tree to entertain and bring festive cheer for free.
You can also look around for free concerts at your university. Imperial College London, for example, organises free admissions service of readings and carols with music from the Imperial College Chamber Choir. Similarly, The London School of Economics organises Choir and Orchestra Christmas Concert (this one's not free, but well worth the £7.00).
The Host UK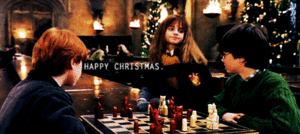 Have you ever tried the Host UK? Most universities in London are affiliated with the Host UK organisation, whose mission is to promote international friendship and understanding by welcoming international students as guests in British homes. This is a very good opportunity to learn about the UK culture and customs by living with a British family. If you're interested, act fast to arrange a visit during the Christmas holiday to get the true British Christmas experience.
Christmas Lights Walking Tour
We all know how the capital begins to sparkle with magical Christmas lights and decorations during the festive season. Now is the perfect time to explore! When I was in university, I joined a group of students on a Christmas Lights Walking Tour, organised by the International Student Office. We walked all the way from Covent Garden, Piccadilly Circus to Bond Street station. Why not use the twinkly lights as an excuse to discover a new part of London you've never seen before?
Spend cosy time with a friend
You might have no choice but to stay home on December 25th, when most shops and London transportation are closed. Snuggle up inside where it is warm and cosy. There are usually groups of international students who are also alone at Christmas. Don't suffer in silence if you're lonely. Try to plan in advance and find someone to spend the day with. If you're hosting don't forget to share some Yule Log cake and mince pies with your friends!
Don't miss out walking in the City on December 25th
Take advantage of the silence that the London Christmas transportation shutdown brings. It's not every day you can hear the birds singing while you are walking in London streets! Go for a walk at one of London's many green spaces and enjoy the peace and quiet.
New Year's Eve Fireworks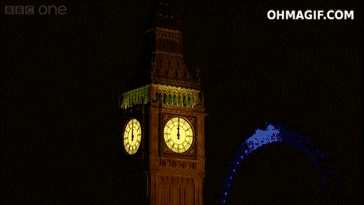 If you are staying in London during the festive season, ring in the New Year with the Mayor of London's New Year's Eve Fireworks display. There are many great places where you can camp out and watch the show for free. Primrose Hill and Hampstead Heath are far out but offer great views if you don't want to brave out the wait and the huge crowds in the city centre.
London's New Year's Day Parade 2018
Another free admission fun day out in London is the New Year's Day Parade. London never gets empty. Get together with your friends who stayed in London for the holidays and enjoy one of the world's most spectacular performances along the London Streets.
Have fun and happy new year!