Call anytime: +44 208 004 7639
Online
Study Skills Tutors
The Profs find expert tutors in any subject and for all levels of study. 98% of our students get their target grades.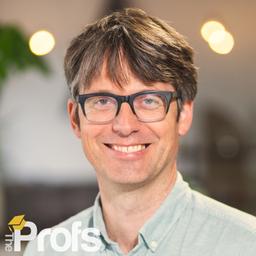 4814 Hours Taught
Trained Anthropologist, EU-funded researcher and highly...
98% of our students get a
grade increase
We've helped over 13,000 students boost their grades by an average of 13% in their final examinations.
I want to increase my grades
Work with
the best tutors

in the world

40% of our tutors have PhDs, 90% are postgrads, 100% have over two years tutoring experience.

Find My Tutor
Award-Winning


Institution and Services
Best Tuition Business and Best Tuition Delivery to Private Clients of the Year 2023.
Best Customer Service of the Year 2022.
Contact Us
The
highest-rated

tutoring company on TrustPilot since 2016

9 out of 10 customers said they would recommend us to a friend (and they do!)
Find My Online Study Skills Tutors
Please wait until you are redirected, submitting your enquiry can take up to 5 seconds!
Or fill in the form below and we will call you:
We do not facilitate cheating or academic misconduct in any way.
Please do not call or request anything unethical from our team.
Our Top Study Skills Tutors
We Can make the difference
Nima
I went from 43% in first year to receiving a masters offer at the LSE! Having almost failed my first year I decided to get tutoring from The Profs in my second year. Thanks to the brilliant quality of the tutors I managed to score a 1st in my second year and receive an offer for the LSE Masters in Management. A big thank you to The Profs.
We Cover All Subjects
We've Got Your Back. From Anthropology to Zoology, we have you covered.
More subjects
Frequently Asked Questions
The Profs' Study Skills tutors can help improve your ability to learn independently and revise course material. Our Study Skills tutors have the knowledge and expertise you need to make advancements with your reading, memorisation, note taking, testing and time management. We not only improve your abilities, but also help you feel more confident and empowered when studying solo.
Our Study Skills tutors will help you improve your approaches to learning and will equip you with the strategies you need to succeed. The one-to-one tutoring sessions we run are the perfect place to learn about optimal flash card use, how to create the perfect revision timetable, and how to make key concepts stick in your mind. Your Study Skills tutor will provide all the teaching materials you need, from helpful exercises, to useful planning documents.
We understand that every student is different, so our Study Skills tutors adapt our tutoring to your needs. You'll be able to learn at your own speed and go back over any skills you find hard to grasp. Your tutoring will be structured to achieve your specific aims, whether that be passing a certain exam, or just brushing up ahead of starting a new academic year.
The Profs has the UK's largest private network of tutors, with over 400 vetted professionals, so you can be sure of finding your perfect mentor. We only work with the most experienced, senior tutors, so you can trust in the teaching you are being given.
Our Study Skills tutors will invigorate your passion for learning. We provide the commitment and support needed to help you meet your academic milestones and drastically change your academic outlook. Contact The Profs today to receive the help you need to succeed in your Study Skills studies.
Popular Study Skills Help Requests
Study Skills Tuition
Time Management
Presenting an Argument
Proofing and Editing
Academic Writing
Understanding and Answering Questions
Revision
Exam Techniques
Study Skills Tutor
Managing Stress
The UK's highest rated tuition company since 2016 on Trustpilot