Call anytime: +44 208 004 7639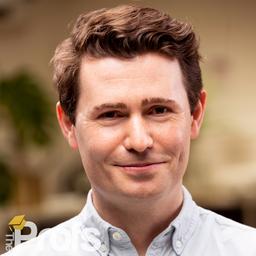 203 Hours Taught
Background Checked
Face to Face or Online
Fast Response Time
Book Chris
Cambridge Asian and Middle Eastern Studies graduate and doctoral researcher at LSE
About
Chris is an experienced tutor and doctoral researcher at LSE. He studied his Bachelor's degree in Asian & Middle Eastern Studies at the University of Cambridge before training as a lawyer and working at magic circle law firm Slaughter and May for three years. Chris then pivoted his career towards tutoring and academia, studying two Master's degrees in International Relations and Korean Studies and East Asian Politics at SOAS, University of London and LSE. Chris was awarded the highly prestigious ESRC funding for his PhD at LSE's Department of International Relations (IR). Throughout his tutoring career, Chris has successfully supported students with applications to top UK universities, including Oxbridge, and consistently receives excellent feedback from his students.
Attended:
School of Oriental and African Studies (University of London)
London School of Economics and Political Science (University of London)
University of Cambridge
Experience
I have several years' experience of tutoring particularly undergraduate and postgraduate students in a range of social science subjects. Previously, this focused in particular on Law, given my professional background; however, my tutoring focus is now on IR and politics.
I have received consistently positive feedback from my tutees. In some cases, tutees' grades have improved from a 'failing' grade up to a 'distinction' level grade following my tuition.
I can also assist students with Oxbridge admissions support, including admissions test preparation.
Qualifications
BA Asian & Middle Eastern Studies - University of Cambridge (Trinity College) - First Class
MA Korean Studies and East Asian Politics - Distinction
MSc International Relations (Research) - Distinction
PhD International Relations - (ongoing)