Call anytime: +44 208 004 7639
Dr Alexander's Tutoring Profile
Top rated graduate teaching assistant in Engineering at Imperial College London for 4 consecutive years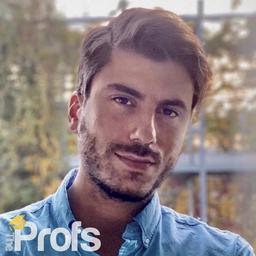 ( 209 Hours )
Online
Book Dr Alexander
Attended:
National Technical University of Athens
Imperial College of Science, Technology and Medicine
I specialise in assisting undergraduate BSc/MEng and postgraduate MSc students with exam preparation, dissertation writing and courseworks. All my students attained an exam performance within the range of 68-92% , including cases of resit students with initial performance below 15%.
My educational background:
* Diploma in Civil Engineering - National Technical University of Athens (2008-2013) - Mark 94% - Graduated second amongst 230 students (top 1%).
* MSc in Advanced Structrural and Earthquake Engineering - Imperial College London - Distinction - received four scholarships amounting to £ 30,000 and graduated top of the class, cluster and department, receiving three awards for outstanding performance.
* PhD in Computational Structural Mechanics - Imperial College London - currently author of four journal and five peer-reviewed conference papers and co-owner of a patent - received 7 highly commended awards for teaching excellence at the departmental and engineering faculty levels and ranked top graduate teaching assistant for 4 consecutive years - selected as Global Fellow of Imperial College London and MIT.
Experience
Since 2015 I have acted as Graduate Teaching Assistant (GTA) in several MEng and MSc modules, receiving 7 awards in recognition of my teaching excellence across Imperial College London.
I was also selected as global research fellow and ambassador of Imperial College London with MIT. My teaching interests include Mechanics, Structural Analysis, Dynamics, Computational Engineering, Finite Element Analysis, Steel-Reinforced Concrete Design, Structural Stability, Plastic Collapse Analysis, Material Mechanics and Mathematics.
Through The Profs I have served nearly 210 hours in online tutoring, where I have taught the following subjects: Theoretical and Applied Mechanics, Structural Mechanics, Structural Analysis, Structural Engineering, Statics, Dynamics, Structural Design (Prestressed/Reinforced Concrete-Steel), Computational Engineering Analysis, Finite Element Analysis, Structural Stability, Nonlinear Mechanics, Nonlinear Structural Analysis, Theory of Plates and Shells, Plastic Collapse Analysis, Material Mechanics, Manufacturing Systems, General Engineering, Mathematics (Calculus, Linear Algebra, Ordinary / Partial Differential Equations, Fourier Analysis, Complex Analysis).
I am currently working at Imperial College London also as a Graduate Teaching Assistant. The topics I teach are: Nonlinear Structural Analysis (MSc, MEng), Finite Element Analysis (MSc), Computational Engineering Analysis (MEng), Mechanics (MEng), Structural Mechanics (MEng), Structural Analysis (MEng), Reinforced Concrete (MSc), Mathematics (Calculus, Linear Algebra, Ordinary / Partial Differential Equations, Fourier Analysis, Complex Analysis) (MEng), Creative Design, Construction Week, Global Summer School
Other subjects that I cover in my lessons are: Structural Analysis, Finite Elements Analysis, Structural Dynamics, Soil Mechanics, Soil Dynamics, Material Mechanics, Mathematics and Statistics
Qualifications
PhD Computational Structural Mechanics - Imperial College London 2019
MSc Earthquake Engineering - Imperial College London 2014
Awards & Achievements
Telford Premium prize from the Institution of Civil Engineers (ICE) and Telford Ltd. Publications as the lead author of a journal paper.
Attained the highest performance in the Earthquake Engineering MSc programme, the Advanced Structural Engineering cluster, as well as amongst the MSc students from all Sections in the Department.
ABS Consulting Prize in Earthquake Engineering
The Patrick J Dowling Prize in Advanced Structural Engineering
Letitia Chitty Centenary Memorial Prize.
Best GTA in the Department of Civil and Environmental Engineering (2016, 2017, 2018)
Highly Commended GTA in the Faculty of Engineering (2016, 2017)
Student Academic Choice Award (2019)
CivSoc award (2017)