Call us 24/7: +44 208 004 7639
Dr Claire's Tutoring Profile
Full-time tutor with over 10 years teaching experience, DPhil in Biochemistry from University of Oxford.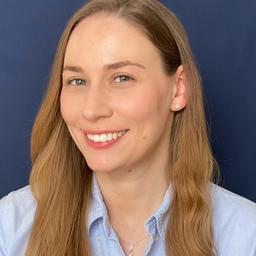 Background Check
Online
Book Dr Claire
I am an erudite and very capable educator with over 10 years of teaching experience in Biology, Chemistry, Physics and Mathematics at both GCSE-level and A-level.
I gained my DPhil in Molecular Biochemistry and Chemical Biology from the University of Oxford. During my DPhil I published first-author papers in highly-regarded journals and filed a patent on my research. I also gave undergraduate tutorials and I was an admissions interviewer in the Biochemistry department for three years.
I work full-time as a private tutor and educational consultant. I am highly organized and plan my lessons thoroughly to ensure my students gain in both knowledge and confidence. I also ensure my students develop good examination technique with plenty of practice answering exam-style questions. I am an Assessment Specialist with both CIE and OCR and thus have an excellent understanding of the examination process.
Experience
During my DPhil research, I took two courses offered by the Department of Education at Oxford University, focusing on teaching strategies and practices in Higher Education. I gave undergraduate Biochemistry tutorials and I was also an admissions interviewer in the Biochemistry department for three years, gaining an invaluable insight into the admissions process at this world-renowned institution. I also published first-author papers in peer-reviewed journals (such as Nature Methods), completed a number of Business courses at the Saïd Business School and filed a patent on my research.
After completing my DPhil I joined Winchester College, a prestigious boys' boarding school, as a full-time Biology teacher. I taught IGCSE Biology and gave Oxbridge-level tutorials and mock interviews to the pupils applying to Oxford and Cambridge.
After teaching at Winchester College I moved to Switzerland to work exclusively as a full-time tutor for one family. I taught complete IGCSE courses in Maths, Biology, Chemistry, Physics and Computer Science and International A-Level courses in Maths and Physics. I also familiarised myself with the US education system and university application process (the Common App). I prepared one pupil for the US General SAT examination, as well as the US SAT Subject Tests in Maths and Physics. As I am still an eager student myself, I have taken the General SAT exam and Subject Tests in Biology, Chemistry, Physics and Maths to both prove my mastery of the American curriculum and to have invaluable first-hand experience of the (very different) exam format.
I now work as a full-time private tutor and education consultant, tutoring a wide range of ages, from nine years old to mature students in their thirties. My students have very different learning styles and I enjoy tailoring my teaching style and resources to best suit each of them.
Qualifications
DPhil in Molecular Biochemistry & Chemical Biology - University of Oxford (2011)
BSc Biochemistry - Cardiff University 2007 (1st)
Awards & Achievements
Blue Flame Award for most highly requested plasmid - Addgene, Boston
Best Speaker Prize - Final Year DPhil Symposium, University of Oxford
Best Poster Prize - RSC Chemistry of the Cell Conference
Graduate Scholarship - Somerville College, University of Oxford
Biochemistry Society Project Prize for Best Undergraduate Dissertation - Cardiff University
K. S. Dodgson Prize for Best Final Year Biochemistry Student - Cardiff University
Second place in the UK Trainee of the Year Competition - IAESTE
K. S. Dodgson Prize for Best Year Two Biochemistry Student - Cardiff University
K. S. Dodgson Prize for Best Year One Biochemistry Student - Cardiff University
EPTA Piano Trophy - Abertawe Festival for Young Musicians
The Profs Reviews: Live Feed
Contact us to find out more
We are here to help
Contact Us