Call anytime: +44 208 004 7639
Dr Fraser's Tutoring Profile
PhD in Structural Biology and 1st class Biochemistry degree from the University of Manchester, Published in the Journal *Nature*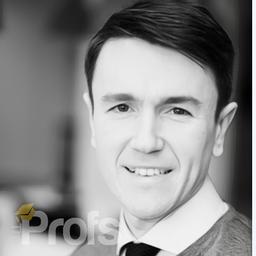 ( 224 Hours )
Background Check
Online
Book Dr Fraser
Attended:
Arnold Hill School and Technology College
University of Manchester
I am an expert tutor specialising in teaching Biology and Chemistry at all levels. My background is in Biochemistry; I gained a PhD in Structural Biology from one of the most prestigious labs in the world; teaching and publishing my research in the journals *Nature* and *Biochemistry*. As well as being a professional tutor I also contribute as a medical writer for the medical communications agency, AXON; writing scientific manuscripts and other academic publications.
I have expert knowledge in Biochemistry and a deep understanding of the natural sciences, which I am excited to impart on students. I have a 1st class Biochemistry degree from the University of Manchester and A levels in Mathematics, Chemistry and Physics. I am very much enjoying my tutoring journey with The Profs.
Experience
I have been tutoring for the past two years and have worked with students from all backgrounds on a range of topics from university level Chemistry to GCSE maths. I specialise in Biochemistry (PhD in Biochemistry) and have tutored students who were previously struggling with Biochemistry to then go on to achieve the top marks in their year. Most recently I have helped one student achieve the grades he needed to study at Cambridge University.
Including the academic research and teaching I conducted at the University of Manchester, I have been involved in teaching and presenting scientific materials to various audiences for the past decade.
Qualifications
BSc Biochemistry with Industrial Experience - University of Manchester 2013 (1st)
PhD Structural Biology - University of Manchester 2017