Call anytime: +44 208 004 7639
Dr Rob's Tutoring Profile
Qualified teacher with a PhD in Human Physiology from the University of Bath, with expertise in exercise & nutrition.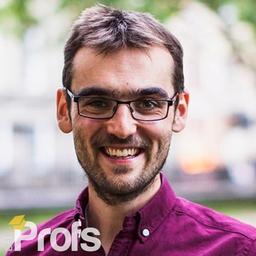 ( 50 Hours )
Background Check
Online
Book Dr Rob
Attended:
University of Bath
I am a secondary school Science teacher and have experience teaching Biology, Chemistry and Physics. I completed a PhD in Human Physiology at the University of Bath and during this time I had the opportunity to teach on a variety of undergraduate modules including Sport and Exercise Science. I love helping other people to understand topics that they are struggling with and I pride myself on having good communication skills.
Experience
I have experience teaching in a secondary school for Biology, Chemistry and Physics at KS3 and KS4.
At the University of Bath I tutored first year to third year students on the Sport and Exercise Science course in lab classes (~30 students) and seminars (~ 5-10 students), covering a range of topics linked to human biology and physiology. My responsibilities included the design and implementation of classes, producing presentations and multimedia resources to supplement practical demonstrations. I was involved with marking coursework and providing feedback to ensure effective learning for future examinations. I also worked with individual students outside of classes, answering questions about coursework assignments or problem-solving from the group lessons. In recognition of my teaching ethos, I achieved the award of Associate Fellow of the Higher Education Academy.
Qualifications
PhD in physiology and nutrition (University of Bath). September 2015 - August 2019.
Title: The effects of breakfast and exercise for postprandial metabolism and energy balance
BSc (Hons). Sport and Exercise Science (University of Bath). September 2011 - July 2015.
First Class Hons. (75% average - full breakdown of grades available upon request). Winner of the David Wilkinson prize for best overall physiology student.
GCE Advanced Level: History (A), Biology (A), Mathematics (A). GCSE Level: 11A, 1A, 1B.
Awards & Achievements
I achieved the award of Associate Fellow of the Higher Education Academy after reflecting upon and developing my teaching techniques