Call anytime: +44 208 004 7639
Jacob's Tutoring Profile
Professional tutor, Oxford PPE, over 3,500 hours' experience, highly rated by dozens of families.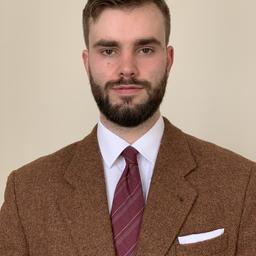 ( 138 Hours )
Background Check
Face to Face
Book Jacob
Attended:
University of Oxford
I read PPE at Exeter College, Oxford, and am now a full-time tutor and educational consultant. I speak basic Arabic and my writing on religion and current affairs has been published in several magazines.
I help with school entrance exams, Oxbridge applications, and teach the humanities and social sciences up to undergraduate level.
Experience
I have worked as a private tutor since December 2013 for a number of agencies as well as on a freelance basis. I have over 3,500 hours' experience, including for GCSE, A-Level, and school entrance, either as a long term tutor or for revision courses. I have guided students through entry to high-profile independent schools such as Harrow, Wellington and Rugby.
At Undergraduate I have taught students in economics, philosophy, and sociology. Students are from Bristol, KCL, Oxford Brookes, and others.
At A-level (including Pre-U and International Bacc) and GCSE I have taught approximately 50 students in English, business studies, geography, economics, politics, history, philosophy, religious studies, and sociology. All exam boards (Edexcel, OCR, AQA, etc).
Qualifications
MA Religion - KCL (ongoing)
BA PPE - University of Oxford (2:1)
Awards & Achievements
College prize for 86% score in first year exam on philosophical logic