Call anytime: +44 208 004 7639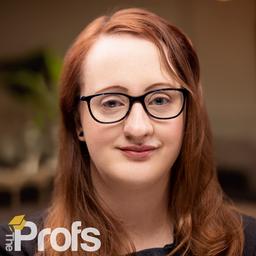 1159 Hours Taught
Background Checked
Face to Face or Online
Fast Response Time
Book Kelly
Qualified Barrister and highly experienced tutor specialising in Law tutoring for LLB, LLM, GDL, BPTC and LPC courses
About
Kelly is a qualified Barrister and experienced professional tutor. She has an LLB from Queen Mary University of London, as well as a BPTC and LLM from BPP University. Kelly offers tutoring for students ranging from school-level to postgraduate-level, though she specialises in Law tutoring for LLB, LLM, GDL, BPTC and LPC courses. She has also successfully supported GCSE, A level and IB students with university applications, work experience and academic writing skills, as well as non-Law students on university courses including English, Business Studies, Philosophy, and more.
Attended:
BPP University
Queen Mary, University of London (University of London)
Experience
I have over 7 years' of teaching experience. I have worked as a Debate Mentor in prisons and primary schools, a private tutor and an university student adviser. I have been helping students of all ages for the last 4 years' this work has included:
For ages 5-11: I have provided SATs tuition, mindfulness training, 11+ tuition and general literacy and numeracy tuition.
For ages 11-18: I have provided GCSE, A level and IB tuition including helping students apply for university, obtain legal work experience and generally improve their academic writing skills ready for university.
For aspiring lawyers: I have taught law studies on LLB, LLM, GDL, BPTC and LPC courses including obtaining vacation scheme placements, work experience, pro bono work, mini-pupillages, training contracts and pupillage.
For non-law students ages 18+: I have taught English, Philosophy, Business Studies, Film Studies and Media Studies at undergraduate and post-graduate levels.
For professionals: I have taught professional mediation and conflict resolution courses, teaching business English for professionals working in the UK and helping professionals write CVs, apply for jobs and perfect job interview techniques.
Qualifications
Law LLB - Queen Mary University of London 2015 (1st)
BPTC - BPP University 2016 (Very Competent)
LLM - BPP University 2017 (Distinction)
Awards & Achievements
Lord Denning Scholarship awarded by the Honourable Society of Lincoln's Inn
Reed Smith Award for Best Student Legal Adviser at Queen Mary Legal Advice Centre
Cook Memorial Fund for academic achievement and contribution to the school awarded