Call anytime: +44 208 004 7639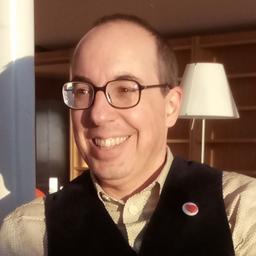 456 Hours Taught
Background Checked
Face to Face or Online
Fast Response Time
Book Kostas
Harvard and Oxford graduate with 26 years of Language and Linguistic tutoring experience
About
Kostas is an experienced tutor with over 70,000 hours of tutoring time completed and 20 years of examining experience. He has a Postgraduate Certificate in Business Communication from Harvard and an MSc in Teacher Education and Development with distinction. He is also a Chartered Fellow of the UK Chartered Institute of Linguists. Kostas has successfully supported students with preparation for IELTS and various English Language and Literature qualifications, including at degree, IB, GCSE, and A-Level. He has extensive lecturing experience from a variety of universities including Oxford and The Open University.
Attended:
University of Oxford
Experience
* A language & literature educator for 26 years.
* Rich and broad teaching experience defined by an excellent ability to help students understand the information being taught and to make it their own.
* Extensive experience teaching teenagers
* Since 2008, I have predominantly been teaching adults.
Private Tutoring: 70000+ hours of experience AND ample examining experience
* IELTS Specialist - 13 year examining experience.
* Academic Writing - support with developing all stages of a research paper
* English Language for the Cambridge ESOL exams - 20 years examining experience.
* English Language and Literature for the IB, AQA, and Endexcel - 11 years examing experience
* Business English & Professional Communication including Public Speaking.
* Interview Skills
* Personal Statement
Lecturing Experience - Oxford University & other universities
* Research paper Writing - Module Leader for one course
* Professional Communication
* Teacher Training
* International Comparative Primary Educaiton - Associate Lecturer for the Open University, 3rd year course.
* EAP - English for academic purposes
Key Features
* Strong academic writing skills according to the American tradition which delves deeply not only in the research aspect of writing but also the rhetorical features employed in argumentation.
* Very strong in advising students on their essays and research projects even in areas other than my specialision as I am well versed with what questions I need to ask to help them reach an argument and a solid research question, and then guiding them through the stages they need to follow in order to draft their material into a coherent piece of writing, convincingly reflecting the appropriate academic conventions.
* Can advise on the following areas; Research question formulation, research sources, style, tone, structure, unity, coherence, integrating support, plagiarism, in text referencing, quoting, paraphrasing, summarising, report verbs, discipline-specific language, and proofreading skills.
* Feedback sheets and tutorials for formative and summative work are something I am very familiar with and very willing to also follow up by phone or Skype as I find communicating in person with distance learning students extremely productive and enjoyable.