Call anytime: +44 208 004 7639
Leonardo's Tutoring Profile
Friendly and flexible Physics and Math tutor; M. Sci. at Trinity College, University of Cambridge; PhD at ETH Zurich, Switzerland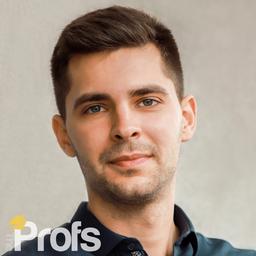 ( 50 Hours )
Background Check
Online
Book Leonardo
Attended:
ETH Zurich
University of Cambridge
I was born and grew up in sunny Croatia. In high school, I successfully participated in many science competitions, winning two bronze medals, one at the International Astronomy Olympiad in Hangzhou, China (2009) and one at the International Olympiad on Astronomy and Astrophysics in Katowice, Poland (2011).
In 2012, I received a full scholarship and an additional bursary for living costs to study Natural Sciences at Trinity College, University of Cambridge. I finished my Bachelor's and Master's with First Class Honours and proceeded to do my PhD at ETH Zurich, Switzerland in the area of magnetism and electron microscopy.
I am easygoing, talkative and friendly. In my spare time, I like hiking, swimming, cycling, learning new languages (finally able to speak German!) and spending time in nature. I am a huge fan of animals, and I would be very happy to meet your pets online.
Experience
I can offer you long-term support in preparing for exams (A-level, IB, IGCSE, PAT, undergraduate) and university applications in Physics and Maths. Exam preparation, writing personal statement and admission interviews are my expertise. While tutoring, I encourage you to develop critical thinking, boost your self-esteem and improve communication skills.
I have conducted various mock admission interviews for Cambridge and Oxford, assessed personal statements and written Physics Aptitude Tests (PAT) for various tutoring institutes. At ETH Zurich, I supervise undergraduate students and train Master's and PhD students in Maths and Physics.
I also organized the Summer School of Science in Croatia in 2018 and 2019, an international 10-day science camp for talented high-school students interested in pursuing scientific careers. I selected participants based on their personal statements and interviews, followed their academic and personal development, and supervised other tutors while teaching.
Qualifications
M.Sci in Natural Sciences Tripos, Trinity College, University of Cambridge
PhD in Physics at ETH Zurich
Awards & Achievements
International Astronomy Olympiad in Hangzhou, China (2009) - bronze medal
International Olympiad on Astronomy and Astrophysics in Katowice, Poland (2011) - bronze medal