Call anytime: +44 208 004 7639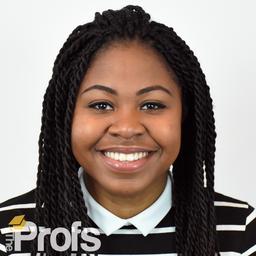 672 Hours Taught
Background Checked
Face to Face or Online
Fast Response Time
Book Lola
Highly experienced Business and Management tutor with a Master's in International Employment Relations and HRM from LSE
About
Lola has been a professional Business and Management tutor for more than 6 years. She has a Master's in International Employment Relations and HRM from LSE and is currently completing her PhD in Management at Queen Mary University of London (QMUL). Lola has successfully supported students at a range of educational levels, including GCSE, A-level and IB Business Studies, undergraduate and Master's Management courses, and Management-related dissertations. She also equips students with the necessary study skills, academic reading techniques and qualitative research methods they need to succeed throughout their education and career.
Attended:
Queen Mary, University of London (University of London)
London School of Economics and Political Science (University of London)
Experience
* Graduate Teaching Assistant/Seminar Tutor at Queen Mary University of London teaching and marking assignments for Organisation Behaviour
* Undergrad & Master specialist Management courses - Management studies, Human Resource Management, Organisation Behaviour and Analysis, Employment Relations, Diversity, Critical Analysis of Organisations to Business Ethics.
* Business Studies at GCSE, A-level and International Baccalaureate levels.
* Dissertations and extended essays on Management related topics with a special interest in Diversity & HR, Business Ethics
* Study skills, academic reading techniques/mind-mapping & qualitative research methods
* Retake support & prep
Qualifications
Queen Mary, University of London - PhD Management due 2022 London School of Economics - Msc International Employment Relations and HRM (Distinction) 2014 Queen Mary, University of London - Bsc Business Management (1st Class w/ Principal's Prize) 2013
Awards & Achievements
Highly recognised tutor by The Profs
Fully Funded Phd scholarship (Queen Mary, University of London)
Principal's Prize award holder (Queen Mary, University of London)
Distinction grade Dissertation and Masters degree (LSE)