Call anytime: +44 208 004 7639
Mark's Tutoring Profile
Over 20 Years Teaching Experience, Ex-Senior Lecturer at Australian University. Member of The Chartered Institute of Marketing, UK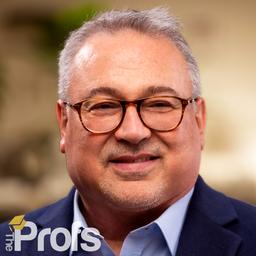 ( 3,224 Hours )
Background Check
Face to Face or Online
Book Mark
Attended:
Swinburne University of Technology, Melbourne Australia
Academy of Design Australia
RMIT University Melbourne Australia
Undergraduate and postgraduate university instructor for 20 years, the last 6 as Programme Leader/Senior lecturer for a variety of business and creative design subjects. I enjoy mentoring in individual, team or group capacity and I especially enjoy teaching those committed to learning pathways.
Experience
I worked at RMIT University, Australia for 20 years.
Following this I worked at Swinburne University of Technology, Australia for 6 years where I taught Business studies including Business Planning, Working with Industry Clients and Industry Internships.
Next, I worked at the Academy of Design Australia, Melbourne for 6 years where I was a Bachelor of Design Programme Leader/Senior Lecturer.
Qualifications
Master Degree of Fashion and Textiles - RMIT University 2014, focusing on Advanced Marketing Strategies and Global Business Issues
TTA Member, UK - 2018
PATOSS Member, UK - 2018-2020
Chartered Institute of Marketing, UK - 2020
Chartered Institute of Marketing, UK Marketing and Business Mentor - 2021
DBS Enhanced Certificate - 2021
Awards & Achievements
RMIT University Teaching and Research Awards: Outstanding Training Initiative of the Year - 2013