Call anytime: +44 208 004 7639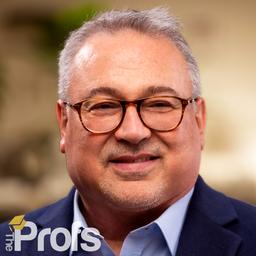 4757 Hours Taught
Background Checked
Face to Face or Online
Fast Response Time
Book Mark
Marketing and Business tutor with more than 20 years' experience in higher education
About
Mark is a Marketing and Business tutor with more than 20 years' experience in higher education. He has a Master's in Fashion and Textiles from RMIT University and is a UK Marketing and Business Mentor with the Chartered Institute of Marketing. In his career as an educator, Mark has been a Senior Lecturer in Australia for two decades as well as lecturing at universities in the UK, including being the Programme Leader for the Introduction to Marketing Studies course at New College of the Humanities. He also has a wealth of professional experience, working for various e-commerce fashion brands and closely with museum and gallery curators.
Attended:
Swinburne University of Technology, Melbourne Australia
Academy of Design Australia
RMIT University Melbourne Australia
Experience
I worked at RMIT University, Australia for 20 years.
Following this I worked at Swinburne University of Technology, Australia for 6 years where I taught Business studies including Business Planning, Working with Industry Clients and Industry Internships.
Next, I worked at AoDA, Melbourne (Australia) for 6 years where I was a Programme Leader/Senior Lecturer.
In London, I was Programme Leader for Introduction to Marketing Studies at New College of the Humanities.
Qualifications
Master Degree of Fashion and Textiles - RMIT University 2014, focusing on Advanced Marketing Strategies and Global Business Issues
TTA Member, UK - 2018
PATOSS Member, UK - 2018-2020
Chartered Institute of Marketing, UK - 2020
Chartered Institute of Marketing, UK Marketing and Business Mentor - 2021
DBS Enhanced Certificate - 2021
Awards & Achievements
RMIT University Teaching and Research Awards: Outstanding Training Initiative of the Year - 2013