Call anytime: +44 208 004 7639
Rhys's Tutoring Profile
Informal and friendly Languages & Linguistics expert, specialising in Spanish, Phonetics, and Oxbridge Admissions (including MLAT Preparation).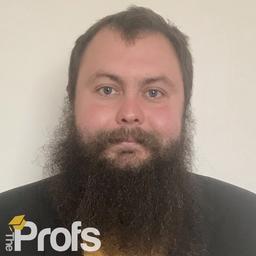 ( 50 Hours )
Background Check
Face to Face or Online
Book Rhys
Attended:
Háskóli Íslands / University of Iceland, Reykjavík
University of Oxford
I fell into tutoring when offered some part-time tuition work, during my study of Linguistics and Spanish at St Catherine's College, Oxford. Roughly eight years later, tutoring has become my full-time profession, still with a focus on those two subjects, as well as university entrance to Oxbridge and Russell Group universities for a range of subjects. I am lucky to teach language and linguistics - two subjects which dovetail each other and continually provide new avenues for exploration. I have helped students improve their language grades at all levels, and achieve university offers from Oxbridge, Edinburgh, Bristol, and others. I take an informal but rigorous approach to tutoring, taking advantage of the personal, non-classroom relationship that tuition allows. I have a special (but rarely indulged!) interest in Old Norse and modern Icelandic.
Experience
Since 2012 the mainstay of my work has been focussed on the Oxbridge admissions cycle. This has been in a variety of contexts, including one-on-one tuition (both in-person and online), school events, public programmes for Oxbridge applicants, webinars, and access schemes for disadvantaged students. Private work has focussed mostly on Spanish, Linguistics, and occasionally other modern languages and Humanities. At school and public events, programmes generally takes on a wider remit. I have extensive knowledge of every facet of the admissions process, including personal statements, several admissions tests for languages and Linguistics, interview preparation, and extracurricular study. A particular speciality is admissions tests, including the Oxford MLAT, OLAT, and CLAT, and Cambridge tests for MML and Linguistics.
In 2018 I began teaching Spanish to a wider range of students and specifications including GCSE, IGCSE, A-Level, AS Level, Pre-U, IB, and the American SAT. This has been for most British exam boards, as well as some International awarding bodies. This has been a roughly even mix of one-on-one tuition (both face-to-face and online), as well as at an exam-focussed holiday revision school near my home in Oxfordshire.
Outside of tuition, I also work during busy periods as an exam invigilator at an independent school in Oxford.
Qualifications
BA Modern Languages (Spanish) with Linguistics (University of Oxford) - First
A-Levels (St Michael's School, Carmarthenshire) - AAAAa
Awards & Achievements
Fred Holcroft Prize for best performance in History of Spanish language/Spanish dialects, University of Oxford