Call anytime: +44 208 004 7639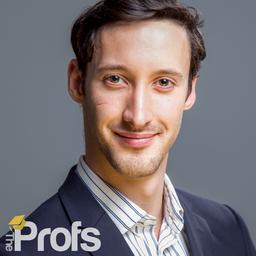 724 Hours Taught
Background Checked
Face to Face
Fast Response Time
Book Richard
Highly experienced Philosophy and Economics tutor and LSE graduate
About
Richard has been a full-time tutor for more than a decade. He has a Bachelor's degree in Philosophy and Economics from LSE and is the Founder of The Profs. Richard has successfully supported students with applications to the UK's top universities, including LSE, Oxbridge, Imperial, and London Business School, and has a more than 95% university acceptance rate. In addition to being an expert in his subject and university admissions, Richard is a conscientious and passionate tutor whose unique learning resources allow students to cover large amounts of content in every session.
Attended:
London School of Economics and Political Science (University of London)
Experience
After specialising in economics at Undergraduate level, as well as maths and economics at A level, I have been a private Tutor since 2011. I have worked with over 100 clients, aged between 7 and 30 at all levels.
I have worked Internationally in Moscow and Geneva with VIP clients.
Qualifications
BSc Philosophy & Economics - London School of Economics and Political Sciences (First Class) 2009
Awards & Achievements
2010 LSE Bursary, Academic merit
2009 Westminster School Prefect, Outstanding contribution
2008 Jeremy Bentham Philosophy Prize, Westminster School
2007 Westminster Exhibition, Top 10% of year at GCSE
2004 Westminster Musical Exhibition, Excellence in Piano, Clarinet and Jazz Theory
1997 Academic Scholarship, Clayesmore School