Call anytime: +44 208 004 7639
Ross's Tutoring Profile
Highly experienced tutor specialising in standardised tests such as the GMAT, GRE, SAT and ACT.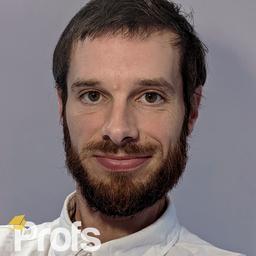 ( 50 Hours )
Background Check
Face to Face or Online
Book Ross
Attended:
Birkbeck College (University of London)
University of Cambridge
GMAC
I have been a professional tutor since 2006, during which time I have prepared hundreds of students for the GMAT, GRE, SAT, ACT, ISEE and SSAT exams. Outside of tutoring I am a filmmaker and writer, and my articles appear regularly in American and British magazines.
One of the main difficulties I see with my students is that they become overwhelmed by what they have to learn. This is normally caused by the concepts seeming too difficult or them feeling that there is too much material to cover. I always try to remove this anxiety which allows them in time to see the task through a different lens and to more importantly see their own abilities differently. I help them to realise that they actually possess the skills they need to succeed.
Experience
GMAT/GRE
I have helped over 200 students with these exams over the last ten years, to support them with successful applications to highly competitive schools.
Lots of my students manage to achieve scores over 700. While I am a quant specialist, as an English Literature graduate I am also able to assist with the verbal sections. I often help students on opposite ends of the spectrum: high-flyers who would like to hit very high scores and those for whom maths is more of a struggle and need to grasp the basics in order to achieve their desired score.
SAT/ACT
I have helped over 300 students prepare for SAT and ACT exams. I can also assist with other aspects of their university application such as Common Application essays. Many of my students have made successful applications to Ivy League schools.
Qualifications
Degrees • BA English Literature, Hons (2.1) • Masters in Research (Distinction) • MFA Filmmaking (Distinction) S Levels English (Distinction) French (Distinction) A Levels English (A) French (A) Maths (A) History (A)