Call anytime: +44 208 004 7639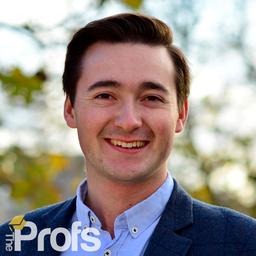 1176 Hours Taught
Background Checked
Online
Fast Response Time
Book Sam
LSE graduate and experienced Economics and Finance tutor
About
Sam is a full-time tutor with a Bachelor's degree in Economics with Economic History from LSE. He has a background in Finance and has worked in private equity and asset management at top businesses in London, including Ardian and J.P. Morgan. Sam specialises in tuition for a range of Economics topics at A-level (covering the AQA, Edexcel and WJEC examination boards) and university-level, including History of Economics, Post-War Britain, and North America. He also supports students with university admissions at both undergraduate and postgraduate-level, as well as interview and assessment centre preparation.
Attended:
London School of Economics and Political Science (University of London)
Experience
For LSE courses...
Economics: EC100/102 , EC210, EC220, EC311 (History of Economics)
Economic History: EH101, EH237, EH240 (post-war Britain), EH304 (North America),
Furthermore, in terms of Economic History, I have also provided support on introductory courses to university such as Southampton. On top of this I have helped students with EH307 (one student covering methodology, essay writing, exam technique and note taking). On the subject of Economics, other than LSE modules I have experience with EC210 (two students on latest syllabus covering MT/LT material, problem sets and past exam papers, relevant mathematics).
For A Level...
I have taught multiple students including AS and A2 and AQA, Edexcel, WJEC. I ensure a strong focus on exam technique.
Separately I am familiar with providing support with personal Statements: provided assistance to UG and PG students applying for courses including Economics, IR and History. I have previously provided Interview/Assessment Centre Prep**: I have experience with assessment centres at JP Morgan and Barclays.
Qualifications
BSc Economics with Economic History - LSE 2016 (1st)