Call anytime: +44 208 004 7639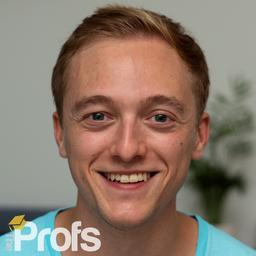 528 Hours Taught
Background Checked
Online
Fast Response Time
Book Will
Experienced Medicine tutor with an MBBS from UCL
About
Will is an experienced private tutor who specialises in Medicine and medical university applications. He has a Bachelor's degree in Medical Sciences and an MBBS from UCL, and currently works in scientific communications, 'translating' complex medical research into engaging and informative content. Will has successfully supported many Medicine applicants with their university applications, including helping them develop a stand-out personal statement, prepare for the BMAT and UCAT admissions tests, and prepare for both traditional panel interviews and MMIs.
Attended:
University College London (University of London)
Experience
Working as a private tutor I have helped prospective medical students with every aspect of their application. I have worked with tutees on personal statements, BMAT and UKCAT admissions tests, and both traditional-style interviews and Multiple Mini Interview (MMI) formats.
As the Director of my own Medical Education company I led a team to provide lectures and online content for medical students. We also ran courses for students just before their final medical school exams.
At the Clinical Trials Unit, I work with students from in2science, an award-winning charity that empowers students from disadvantaged backgrounds to achieve their potential and progress to STEM and research careers.
Qualifications
Medicine, MBBS (University College London, UCL)
Medical Sciences BSc (Hons) (University College London, UCL)
PRINCE2® Agile Practitioner