Call anytime: +44 208 004 7639
Will's Tutoring Profile
Medical Degree from University College London, Science Communicator and Specialist in Medical Admissions Support.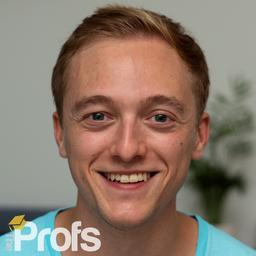 ( 54 Hours )
Background Check
Online
Book Will
Attended:
University College London (University of London)
I currently work in Scientific Communications. I spend my day 'translating' complicated medical and research topics into engaging and informative content. With a great eye for detail I can quickly pinpoint ways to improve your personal statement and help you tick the right boxes for an admissions team.
I teach researchers how best to communicate their research to various audiences, ranging from healthcare professionals to patients. As the leader of several teams I look to get the best out of all my teammates; by nurturing strengths and identifying areas of improvement I do the same for my tutees.
Experience
Working as a private tutor I have helped prospective medical students with every aspect of their application. I have worked with tutees on personal statements, BMAT and UKCAT admissions tests, and both traditional-style interviews and Multiple Mini Interview (MMI) formats.
As the Director of my own Medical Education company I led a team to provide lectures and online content for medical students. We also ran courses for students just before their final medical school exams.
At the Clinical Trials Unit, I work with students from, an award-winning charity that empowers students from disadvantaged backgrounds to achieve their potential and progress to STEM and research careers.
Qualifications
Medicine, MBBS (University College London, UCL)
Medical Sciences BSc (Hons) (University College London, UCL)
PRINCE2® Agile Practitioner