Call anytime: +44 208 004 7639
Our Success Rates Speak For Themselves
The average US university acceptance rate is 18%, however The Profs students' acceptance rate is 80%.
Without our support
With
The Profs
Contact Us
Our top US Admissions Tutors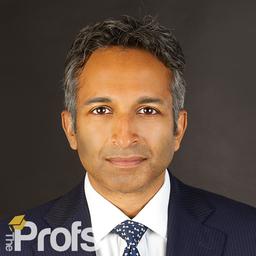 Dr Amar
CFA Charter Holder, Former lecturer of Economics at Stanford University, PhD in Economics
View Profile
Hire Amar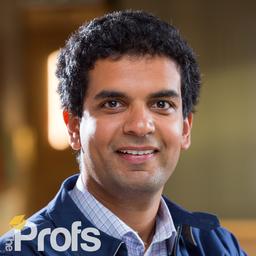 We Can make the difference
Ross is a great LLM application tutor for US Universities
"I got in touch with Ross for my LLM applications in the US. From the first moment, he was very helpful and professional. He helped me improve my personal statements and CV and tailored his advice to my needs. He knows what is expected in these kinds of applications and provided very insightful feedback. He was also personally interested in my essay and my experiences which made the hours much more interesting and dynamic. I believe that through Ross I have increased my chances at being accepted enormously as he really showed me how to get the best out of me. His friendly and intelligent approach motivated me and took my writing to the next level."
Test Preparation
When applying to the US it is likely that you will need to take additional tests before having your application considered. The Profs offers guidance in preparation for these tests alongside our US admissions guidance.
Dependant on the level of your degree and the US course you are applying for, you will need to complete one or more of the following:
What sets us apart?
Expertly
Vetted
The Profs has one of the most competitive vetting processes of any agency in the UK. Only 3% of tutors are accepted to work with our students. You can feel confident knowing you are working with the best US admissions advisors.
Related
Experience
Your admissions tutor will be an expert in the subject that you are applying for. They will know exactly what US top universities are looking for from their candidates so you will be well prepared to succeed.
No Junior
Tutors
We do not employ junior tutors, so everyone that advises you with your US application at The Profs will have an advanced degree beyond the level at which they tutor.
Insider
Knowledge
Many of our tutors are academics themselves, they have the inside scoop on what your shortlisted US universities are looking for from their applicants.
Proven Track
Record
We only work with the best. Rest assured that our tutors will have a proven track record of helping students just like you successfully apply to the same US courses.
Progress
Tracking
Our in-office team will provide regular updates throughout the process. We offer all of our package clients quantitative progress tracking, reports and updates to ensure you always understand what is going on.
Get Started
Today
Our team is available to speak with you 24/7 and will be able to give you more information on how to maximise your chances of success with your US application.
Rebecca Thompson
Senior Client Manager
Joe Robbins
Head of Consulting
Richard Evans
Founder & Education Expert
Get Started
Today
Our team is available to speak with you 24/7 and will be able to give you more information on how to maximise your chances of success.