Call anytime: +44 208 004 7639
Find A Tutor
Please select a subject and level
Master's Philosophy Tutors
2 Tutors Found
Dr Don
Over 12 Years' Experience as a Full-time Tutor, PhD in Philosophy of Maths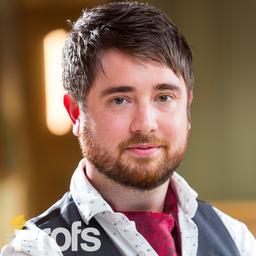 ( 3,030 Hours )
Background Check
Face to Face or Online
About Dr Don
Attended:
University of Cambridge
University College London (University of London)
I am a full-time economics, mathematics, philosophy and psychology tutor, a Cambridge and UCL graduate, and an academic researcher. As well as two Master's degrees, I also hold a PhD in the philosophy of maths, which focused on probabilistic arguments, and I am presently writing a second PhD on economics and psychology, which looks at well-being in the context of deliberation.
I am an experienced, reliable, and punctual tutor that delivers a personalised service, catering to the individual needs of my students in an engaging way. I am looking to build new relationships with students for online tuition via Zoom and Bitpaper. I can help with exam preparation as well as provide support for essays and dissertations.
Dr Karl
Lecturer with extensive online teaching experience, PhD in Philosophy and Oxbridge experience
( 281 Hours )
Background Check
Online
About Dr Karl
Attended:
Birkbeck College (University of London)
University of Cambridge
University College London (University of London)
I am an experienced and passionate teacher whose practice is informed by my work as both a Lecturer and a Tutor at university level (with the University of Nottingham, the University of London and the University of Hertfordshire), as well as by my work in academic philosophy. Having taught throughout my doctoral studies both within my core academic expertise and in other areas, I am highly adaptable in my approach and have a keen understanding of the skills required for any student to write well, especially to meet the demands of higher education. Having studied at both the University of London and the University of Cambridge I also have an intimate understanding of the expectations and characters of different academic institutions.
I have published academic work in Philosophy as well as more publicly accessible work in the subject (for instance, writing for *The Philosophers' Magazine*), and I have also published several pieces of fiction. This has helped to build my strong understanding of the qualities required for clear and effective writing, which I integrate with all of my teaching. I have taught students online both one-to-one and in group settings, from secondary school to undergraduate level.
I am also experienced in teaching at pre-university level, having tutored A-Level and GCSE students in Philosophy, Religious Studies, English and Mathematics. I recently started working with a charity offering tutoring catered to students having to re-take GCSE English or Mathematics, which has given me valuable insight into some of the obstacles students can face when trying to study these subjects.